BBVA will reduce to zero its exposure to coal-related activities, stopping the financing of companies in this business by 2030 in developed countries, and by 2040 in the rest of the countries of its footprint. This decision, which is included in the updated BBVA's Environmental and Social Framework, is in line with the Intergovernmental Panel on Climate Change's (IPCC) proposal. This aims to limit the rise in temperatures to a maximum of 1.5ºC and achieve the ambition of a carbon neutral economy in 2050.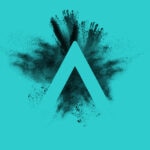 "At BBVA, sustainability is an essential part of our strategy, including the fight against climate change, which is one of the greatest disruptions humanity has faced," BBVA chairman Carlos Torres Vila said.
Over the past three years (2018-2020), BBVA has mobilized more than €50 billion in sustainable financing, well ahead of its commitment to reaching €100 billion in eight years (2018-2025).
In 2018 BBVA committed to aligning its loan portfolio to the Paris Agreement goals to limit global warming, while supporting the need to reach net zero emissions for carbon dioxide in 2050. To achieve these goals, it is crucial to promote the use of clean and sustainable energies over more polluting ones like coal, which is the fossil fuel that contributes the most to global CO2 emissions - 40 percent of the total.
"Today we are taking another important step forward, committing to reduce to zero our exposure to activities related to coal. We will actively help our clients in this journey, supporting them with financing and advice in their transition to models based on sustainable energy sources," the BBVA chairman added.
The bank has announced that it will stop financing clients whose coal-based activities represent more than 5 percent of their revenue, as stated in the updated BBVA Environmental and Social Framework. Companies exceeding this threshold will only be able to receive financing for renewable and sustainable energy projects. The definition of said threshold is in line with the criteria of the Science-Based Targets initiative, which proposes a methodological approach to set science-based decarbonization targets. More than 1,200 global companies have committed to this initiative, including BBVA, the only Spanish bank.
According to the IPCC, coal-based electricity generation must be reduced to near zero to achieve a net carbon-neutral economy by 2050.
The fundamental step BBVA is taking today will be completed throughout 2021, with plans and targets to help the decarbonization of its clients in all sectors with intensive CO2 emissions, including coal, which account for two thirds of global emissions: oil, gas, automotive, steel, cement, and transport. In short, plans that contribute to the goal of net zero emissions by 2050.
Other aspects of the Environmental and Social Framework
Additionally, and as part of its commitment to promoting sustainable development and human rights, BBVA has updated the criteria to finance all of its clients' activities with a high impact on the environment and society. BBVA's Environmental and Social Framework is based on the standards of international organizations to establish prohibitions on activities with clients in the mining, agribusiness, energy, infrastructure and defense industries.
Also, from December 2020 activities with clients involved in any use related to tar sands (1) without a diversification strategy of their activity, and where these represent more than 10 percent of their total production, are prohibited. Exploration, production and transportation of tar sands are also prohibited.
New clients from these sectors with high environmental and social impact will be accepted after evaluating that their activity is in line with the Framework, based on an analysis by a third-party expert in ESG (Environmental, Social, and Governance). This diligence process will be updated periodically for the duration of the relationship with the client.
The Environmental and Social Framework comes from the General Sustainability Policy and the BBVA Corporate Social Responsibility Policy. This framework expands the limitations of the bank's previous industry standards, and also integrates its policy regarding the defense sector, which lists the activities and products that it will not be financed because they go against its principles.
BBVA appreciates the valuable contribution of its stakeholders in preparing this Environmental and Social Framework, including international organizations, regulators and non-governmental organizations.