BBVA closes 2022 with 160,000 new customers in Italy and expects to attract the same number in 2023
After achieving 160,000 customers in its first year in Italy BBVA has set itself a new goal for 2023: to attract another 160,000 customers. And it is doing so with a 100% digital and free financial proposal that includes a wide range of services and tools so that users can make the best decisions and improve their financial health.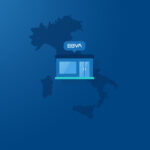 "The balance sheet since our arrival in Italy is extremely encouraging. We have created a useful and convenient 'Daily Banking' experience for our customers, leveraging our Spanish app and 24/7 customer service, combined with a robust, simple, and innovative range of products and services. This has allowed us to gain the trust of Italians and position our app as one of the preferred banking applications in the main marketplaces," says Javier Lipuzcoa, Director of Digital Banking at BBVA in Italy. 
BBVA arrived in Italy in October 2021 with a range of financing products it has expanded on over the past year. By the end of 2022, more than 40,000 of the bank's customers in Italy had already been able to take advantage of credit products such as the Stipendio in Anticipo which allows them to request an advance of up to €1,500 euros on their paychecks; the Prestito Immediato, a pre-approved personal loan that can be taken out online in just a few clicks; or the Pay&Plan which allows payments of up to €1,500 to be paid in installments.
The most common transactions available to customers
In addition to taking out products, BBVA allows customers - both online and via the app - to access services such as ordinary and immediate transfers, both free of charge, the payment of taxes and fees from the 'Cbill' y 'Pago PA', cash withdrawals from any ATM totally free of charge from €100 or more, and biometric signature for accessing the app and signing transactions. BBVA also offers the possibility of direct debiting bills online from the mobile app, an option that was used by more than 15,000 customers at the end of 2022.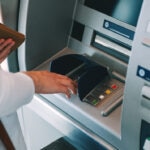 BBVA in Italy also allows the debit card to be linked to the major mobile payment services: Samsung Pay, Google Play or Apple Pay. It also provides customers with one of the most secure cards on the market as it does not have a printed PAN number and offers a dynamic verification code (CVV) that changes every time a purchase is made.
2023 Improving the financial health of our customers in Italy
Another of BBVA's objectives in Italy is to offer customers different functionalities to help them improve their financial health.  Customers can consult their expenses organized by category or create goals to start saving. To date, more than 10,000 customers have been able to start saving thanks to the Risparmio Pack, which in addition to the 'Conto zero spese per sempre', offers a digital piggy bank, where they can create goals for future projects and establish automatic savings rules.