Last February, BBVA released its strategy to fight climate change and promote sustainable development, Pledge 2025. However, the bank's commitment to green and social finance is not new. In fact, it is one of the most renowned institutions for its sustainable product capabilities.
Financial institutions generally offer two different financing models. On the one hand, there are bonds, which raise capital from financial markets. On the other, there are loans, which are a form of bank financing that can take on a variety of different formats.
BBVA offers its corporate clients interested in financing green projects a wide range of sustainable products. They include environmentally-friendly practices and solutions to preserve and protect natural resources and the environment; as well as social projects, which seek to enhance the fields of education, housing, health and employment.
However, in addition to financing products, BBVA also offers the possibility for its clients to invest in funds managed by socially responsible investment (SRI) criteria.
Bonds
Bonds are debt instruments issued by a government or company that are sold to investors in the financial markets with the goal of obtaining resources to finance projects. A social bond is issued if the project to be financed is social in nature, and a green bond is issued if the projects are related to natural resources and the environment.
Bilateral loan
A bilateral loan is a financial operation in which a bank grants a third party a set amount of money through a contract or agreement between the parties in exchange for interest. Only two parties participate in this type of loan: the bank, which acts as the lender, and the client, which acts as the borrower. In order to be considered a green loan, the purpose must be to promote environmental sustainability and classified as such by an environmental consultant.
BBVA and Iberdrola were pioneers in this type of lending in February 2017 after signing the first green loan for an energy company and the largest amount to date.
Syndicated loans
In a syndicated loan, several institutions finance the operation, one of which acts as a "green agent". This institution is in charge of managing and centralizing all documentation related to environmental certification agency.
The Spanish paper company Tradebe was the first to sign a green syndicated loan, led by BBVA.
Revolving Credit Facility
The goal of this revolving credit line or RCF is not to finance sustainable projects, as that is not the purpose. However, it is based on the company's environmental, social and good governance policies. The interest rate for this credit line depends on the company's ESG score – the higher the score the lower the interest rate. It's a novel concept that companies like Red Eléctrica de España and Italy's Hera and A2A are already using.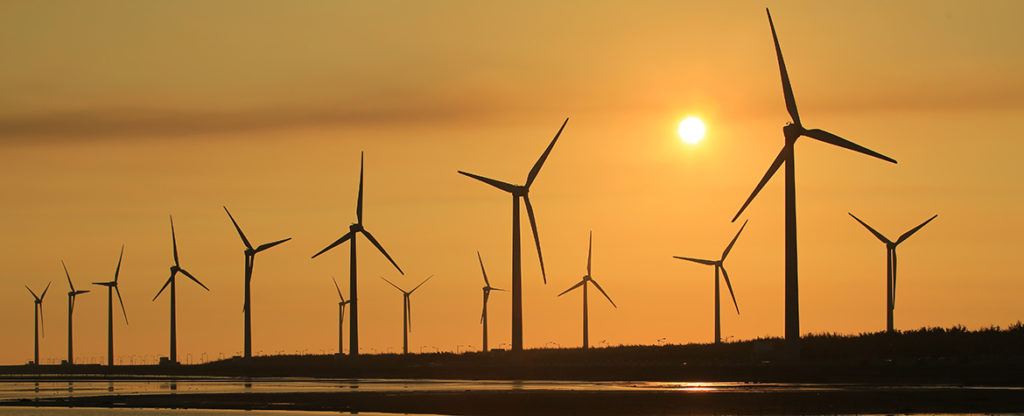 Project finance
A sustainable loan issued as project finance allows for the financing of large infrastructure or energy projects that meet certain social goals, or which could be classified as green due to the type of project they promote.
BBVA is a pioneer in the field, signing the world's first green loan with a project finance structure with the European energy company, Terna, and financing the first green project finance loan in Spain, el Novo Hospital de Vigo.
Transactional product
BBVA has developed a sustainable transactional product framework linked to the UN Sustainable Development Goals (SGD), for qualifying its clients' transactional banking operations as green, social or sustainable. This industry-first methodology has been reviewed by and obtained a favorable opinion from sustainability ratings agency Vigeo Eiris, and is making its market debut with a transaction by Siemens Gamesa Renewable Energy, a BBVA strategic client.
Under this framework linked to the UN Sustainable Development Goals, which also takes into consideration market standards such as the 'Green Bond Principles', the 'Social Bond Principles', the 'Sustainability Bond Guidelines' and the 'Green Loan Principles', BBVA will classify its clients' operations as green transactional product, social transactional product or sustainable transactional product.
Investment funds
BBVA Asset Management recently launched the BBVA Sustainable Future fund, a global asset allocation fund that invests in equity, public debt and credit, applying SRI criteria to all types of assets.
BBVA Sustainable Future is a trailblazing fund in Spain, as it applies an SRI approach to all of its pillars: Application of SRI criteria to all types of assets with investments in the best companies and governments in terms of environmental, social and corporate governance criteria; a lower carbon footprint than the benchmark index, investment with an impact in terms of the United Nations (UN) Sustainable Development Goals (SDGs); allocation of one-fourth of the management commission to charitable projects; and the exclusion of companies that do not comply with the UN Global Compact, controversial industries and companies and governments that do not meet corporate governance, environmental and social minimum standards.
The wide range of funds managed with SRI criteria also includes BBVA Stock Exchange Sustainable Development ISR, an international equity fund that incorporates value-based, socially responsible investment criteria to select the stocks included in its portfolio. It invests in companies that can integrate opportunities to minimize environmental, social and governance risks in their strategy and operations in order to add value in the medium and long term for investors.