BBVA USA earns 100 percent on Human Rights Campaign Foundation's Annual Scorecard on LGBTQ Workplace Equality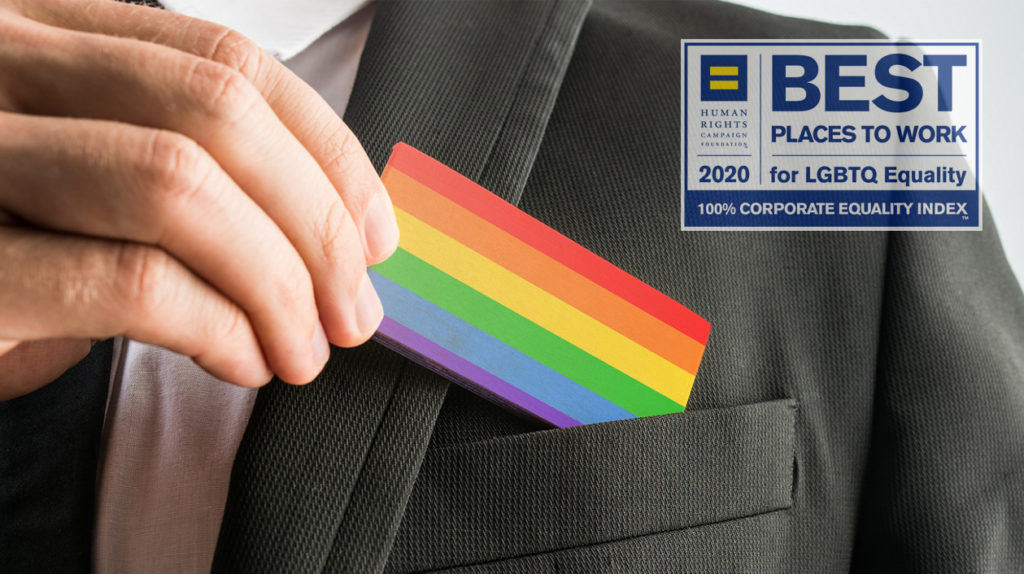 Ocañas: "This year's perfect score highlights the bank's ongoing hard work and dedication to workplace equality…"
"This year's perfect score highlights the bank's ongoing hard work and dedication to workplace equality and reinforces our long-term efforts to create a more inclusive workplace for everyone," said  BBVA USA Director of Communications and Responsible Business Reymundo Ocañas, whose team helps steer the bank's overall diversity and inclusion efforts in partnership with the Talent & Culture and Procurement areas. "This is our third perfect score in as many years, and I hope it serves as a strong signal to people already working at the bank and those considering doing so that we value them and want them to bring their authentic selves to work."
"The impact of the Human Rights Campaign's Corporate Equality Index over its 18-year history is profound. In this time, the corporate community has worked with us to adopt LGBTQ-inclusive policies, practices and benefits, establishing the Corporate Equality Index as a primary driving force for LGBTQ workplace inclusion in America and across the globe," said HRC President Alphonso David. "These companies know that protecting their LGBTQ employees and customers from discrimination is not just the right thing to do — it is also the best business decision. In addition, many of these leaders are also advocating for the LGBTQ community and equality under the law in the public square."
The 2020 CEI evaluates LGBTQ-related policies and practices including non-discrimination workplace protections, domestic partner benefits, transgender-inclusive health care benefits, competency programs, and public engagement with the LGBTQ community. BBVA's efforts in satisfying all of the CEI's criteria results in a 100 percent ranking and the designation as a Best Place to Work for LGBTQ Equality.
---
For more information on the 2020 Corporate Equality Index, or to download a free copy of the report, visit www.hrc.org/cei.
The Human Rights Campaign Foundation is the educational arm of America's largest civil rights organization working to achieve equality for lesbian, gay, bisexual transgender and queer people. HRC envisions a world where LGBTQ people are embraced as full members of society at home, at work and in every community.