The future of mobile banking will come down to user experience, personalization and how, in the future, banks will create new sources of value for customers through digital partnerships, according to Forrester Research analyst Aurélie L'Hostis.
Speaking to BBVA as Forrester published its 2017 Global Mobile Banking Benchmark report, L'Hostis said these were three important elements in what mobile banking apps will look like and do in the future.
She said it was no longer enough for banks to simply show customers their transaction history, and provide transactional features in the app.
Now it was about banks using customer data – and increasingly predictive analytics – to give customers insight into their financial lives, help them understand their financial situation and make the best financial decisions; and provide financial guidance. Banks should be able to let customers see in the app product offers and services that are most relevant to their needs.
"Convenience and speed are also critical elements – banks should ensure that customers can find the information they're looking for in the app in the quickest time. Customers want their banking app to move at the speed they do, so banks should let them achieve their goals with minimal steps."
"User experience and design are becoming key – which is why we introduced a usability component into our report this year. Those businesses that are customer-centric – that put the customers at the heart of what they do, like Amazon does for example –  they tend to adopt a user-centered design process and an iterative approach to the development of their mobile banking services. This is one of the reasons BBVA scored so highly this year – the bank has sought to continually evolve their app so it stays relevant to their customers."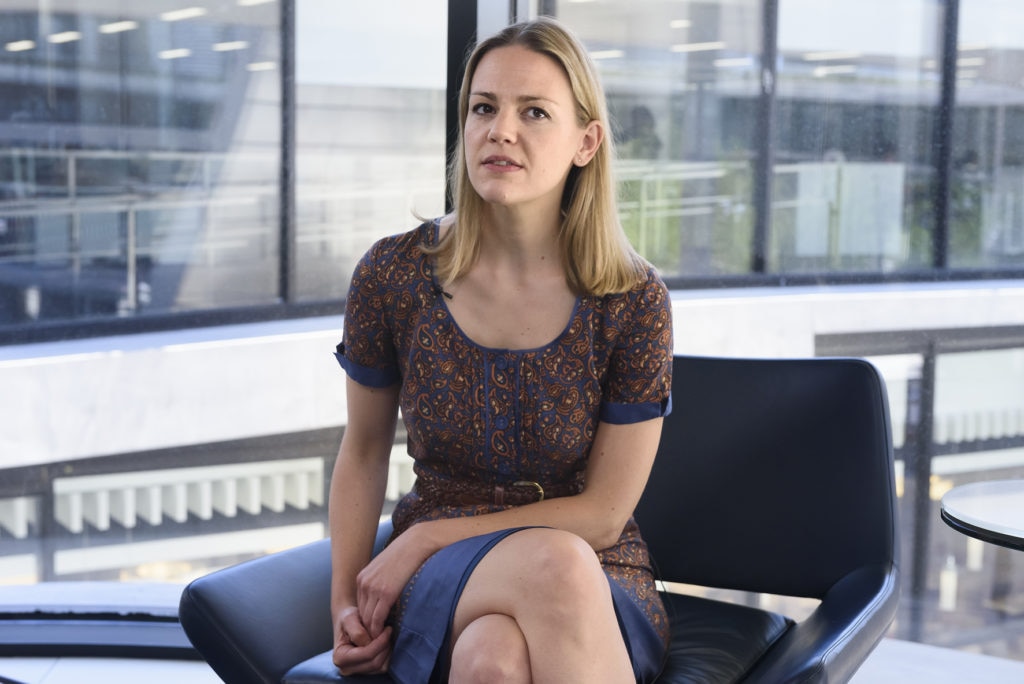 Forrester's Aurélie L'Hostis discusses the future of mobile banking
L'Hostis said that it was clear that design and usability were increasingly becoming as important as the richness of functionality.
She said: "An area where we are seeing a number of banks, including BBVA, evolve their functionality is by making sure that customers can find features and content very quickly in the app, offering universal search similar to what users are used to when they search on Google. So, customers can actually use natural language and keywords in order to find a particular functionality or content in the app, or even information about their bank account.
"It's about banks understanding that customers' time is precious and making sure customers can reach their goals in the quickest way."
Asked about the evolution and impact of these apps, L'Hostis said: "The best apps will be those that create additional value for the customer and manage to engage with customers on a more regular basis.