Diversity
18 Feb 2020
The financial industry has experienced a series of changes that have revolutionized the way banks engage with customers. In this evolving context, the next step is to apply this change to the way banks relate to their employees. Only the companies that manage to put their employees at the heart of their strategy will be able to attract, retain and develop the best talent. Some of our main challenges regarding Talent at BBVA involve empowering employees, diversity, and work-life balance.
11 Feb 2020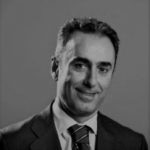 Enrique González
BBVA Head of Culture and Employee Communication
05 Feb 2020
Paloma Tejada, Director of Talent and Culture and Communications in BBVA's Client Solutions, participated in a round table discussion entitled "Is your hiring strategy appropriate? Predict performance and feed company diversity". The goal was to share the path BBVA is pursuing in terms of attracting and retaining talent. Some of the conclusions from the discussions were that humility is the starting point, training is the foundation of the process and diversity will guarantee success.