NEWS BBVA.COM | PROVINCIAL | VENEZUELA
At his first Annual General Meeting (AGM) as Group executive chairman of BBVA, Carlos Torres Vila was re-elected as a Board member with more than 98 percent of the votes.
More customers now join BBVA via its award winning app in Spain than they do via other digital channels, the bank has revealed in the latest update to its digital transformation programme.
In 2018, the BBVA Group earned €5.32 billion, 51.3 percent more than in the previous year. Recurring revenues, cost containment efforts, and capital gains on the sale of BBVA Chile drove these results.
BBVA informs that in June 2018 it opened an investigation into the hiring and services rendered by Grupo Cenyt.
The Board of Directors of BBVA today approved the appointments of Carlos Torres Vila as Group's executive chairman, and of Onur Genç as CEO.
We spoke with Carlos Torres Vila about his vision and future plans for the Group.
Onur Genç is excited, beyond happy and somewhat surprised. As the announcement is made public we meet him for a quick chat.
Carlos Torres Vila
Group Executive Chairman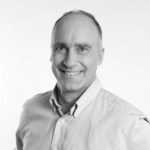 Emilio Martín-More Coloma
Sustainability Lead, BBVA