BBVA offers its private banking clients access to the best art advisory service in the world, to help them develop their taste and passion within the most promising sectors of the art market. BBVA has partnered with The Fine Art Group, a global art and finance house, to provide its clients with an art advisory service. But, what does art advisory really entail?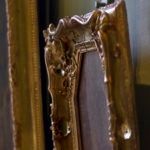 Portfolio diversification is one of the biggest concerns of HNWI (High Net Worth Individuals) thriving for yield and managing volatility. Recently, the possibility of investing in art has emerged as a hugely interesting opportunity. However, there are many factors that need to be taken into consideration and risks that must be carefully mitigated.
These services are part of the non-financial solutions that many private banks offer their top clients. In the case of BBVA, it is a way of taking client experience to a new level. These non-financial services allow BBVA and its private bankers to have a closer relationship with their clients, understanding their needs and passions and creating a more holistic advisory experience.
Portfolio diversification involves alternative assets. Unlike other, more typical investments, such as real estate, alternative assets often have a sentimental value.  Buying or selling a piece of art can be challenging and an art advisor will offer guidance at every stage: from sourcing the artworks, to storage, collection management and exit strategy, all the time carefully working to mitigate the potential risk for the client. An art advisor will build an intimate understanding of the personal preferences of the client, to make sure that the collection suits their personal taste and inclinations.
What makes the service unique is the team's deep understanding of the value of art and experience of holding art works as an investment"
Art advisory is just as much about educating the clients, and helping them to establish a meaningful collection as it is about protecting their assets. This will be done through tours of art fairs, galleries, museums and auctions. The art advisors at The Fine Art Group spend all their time tracking the art market and travelling international to see works of art, their understanding of the market and appreciation of art is second to none. "What makes the service unique is the team's deep understanding of the value of art and experience of holding art works as an investment," explains The Fine Art Group.
One of the main objectives of the partnership between BBVA Private Banking and The Fine Art Group is to help clients to understand and manage their art collections as an investment and navigate a complex market, that many clients know little about and find difficult to access. The services available to BBVA clients include the appraisal of artworks, guidance when building an art collection, tours of the world's most prestigious art fairs and private events that allow clients to learn about market trends from leading world experts.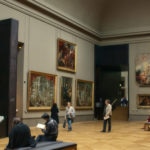 Interior of the Louvre Museum in Paris.
Services from The Fine Art Group:
Purchase-sale of works of art. The Fine Art Group offers all levels of art consultancy to clients who are building a collection from one-off purchases and sales; from sourcing new acquisitions, monitoring market conditions, and sales strategy, to the management of a collection.
Art appraisal. Although this specific service can cover a number of situations, one of the most recurring cases arises when customers start drafting their wills. If a customer has a small art collection and wishes to pass it on to his/her heirs, both its present and, harder yet, future value need to be determined.
Assistance at art fairs. These events double as entertainment gatherings and sources of investment opportunities. This is one way of helping customers realize the possibilities within their reach and offer them guidance regarding the trust deposited on certain art galleries, the style of the type of investment they wish to make.
BBVA also has close ties with the Prado Museum and The Fundació Miro and helps private banking clients around the world to enjoy exclusive visits and events at two of the world's most important museums.