BBVA kicked off 2018 with a strong performance. First-quarter earnings confirm the positive trends seen in the previous quarters. "We had a very solid start of the year, with solid and recurring results. The significant progress in the transformation highlights the success of our strategy," said BBVA CEO Carlos Torres Vila.
These are the keys to BBVA's results in the first quarter of this year: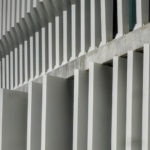 BBVA's result grew in all geographical areas in Q1-18. Why? The good performance of recurring revenues, moderation in operating expenses and the drop in impairment losses on financial assets and lower provisions. This allowed BBVA to post its highest quarterly profit in the past three years at €1.34 billion, up 11.8 percent yoy.
A bigger contribution from developed economies such as Spain which now accounts for 25.1 percent of results.  It is Spain's biggest contribution since 2011. BBVA Spain – including Banking Activity and Non-Core Real Estate - posted a net attributable profit of €410 million, an increase of 54.2 percent over the same period a year earlier. The United States earned €195 million, up 74.1 percent yoy. Mexico's performance also stood out, with the result showing double-digit growth of 12.5 percent to €571 million.
BBVA's customers are increasingly digital and bank through mobile devices.  BBVA's digital transformation continues at a solid pace, with the number of digital customers up 25 percent from a year earlier, at 24 million in Q1-18. Of these, 19.3 million are mobile customers, an increase of 43 percent. In 2018, the Group aims for 50 percent of its customers to be digital worldwide, with 50 percent coming from mobile in 2019.
Digital sales grew in all regions and accounted for 37 percent of total units in Q1-18. Such exponential growth contributed to the strength of recurring revenues, and the efficiency ratio reached its best reading since June 2012.
BBVA maintained robust risk indicators. The NPL ratio stood at 4.4 percent at the end of the quarter, while the coverage ratio improved to 73 percent, compared with 65 percent at the end of December.
Capital adequacy. The pro forma CET1 fully-loaded ratio – which includes the already announced agreements of BBVA Chile and Cerberus, which are to be concluded later this year– stood at 11.47 percent at the end of March.