Chairman's message Francisco González
BBVA has been developing a strategy for years based on diversification in markets with high growth potential, a customer-centric business model and technology as a key element in order to face the transformation process being experienced in the financial sector.
BBVA is an increasingly global financial group, and we have used these recent years to continue our expansion into markets with high growth potential, such as Turkey and Latin America that already provide more than half of our annual gross income.
In addition to the profound regulatory changes in our industry, as well as the turning of the world economy towards emerging markets, society, lifestyles and buying habits are also changing rapidly.
Conventional banking business models are no longer enough to meet customer needs. BBVA has been able to anticipate and evolve, offering our customers new, more simple solutions that they can access how, where and when they want. All this has been possible due to the use of technology as a strategic element to differentiate us from our competitors.
Our purpose is to bring the age of opportunity to everyone. The BBVA team are part of a corporate culture based on the principles of integrity, prudence and transparency, which have been key in allowing us to build a strong business model that is able to grow and is very customer centric.
I invite you to browse through the Group's corporate website, the best online storefront to find out in detail who we are and how we work, reflecting our commitment to transparency.
I also suggest you visit the Group's other websites that can be accessed from here. There you will find the widest range of products and services, designed and engineered to meet the specific needs of each of our customers.
Francisco González
Group Executive Chairman
About the Group
BBVA in the world
Founded in 1857, BBVA is a global financial group with a diversified business providing financial services in more than 30 countries to 72 million customers. It is a leading bank in the Spanish market and it is the biggest financial institution in Mexico. BBVA also has leading franchises in South America and the Sunbelt region in the U.S. It also has a significant presence in Turkey (through strategic investments in Garanti Bank) and operates an extensive network of branches worldwide. This balance between emerging and developed markets allows for revenue diversification and higher recurrent earnings.
Corporate responsibility is inherent to its business model, promoting inclusiveness and supporting research and culture. BBVA operates with the utmost integrity, long-term vision and best practices. It is also included in the main sustainability indexes.
Our team
The best team. Our team is the cornerstone of our transformation, helping BBVA to offer the best customer experience, anywhere in the world.

132,019 employees
Diversity

Top-notch talent. A BBVA employee is unique and distinguishes us from any other company. In 2015 we developed our strategy and vision and in 2016 we have focused on how to get there.

New culture
New environment and new ways of working
Social commitment
Responsible banking (link http://bancaresponsable.com/)
BBVA is strongly committed to the communities with which it operates

Education for social inclusion
Social organizations support
Knowledge, science and culture
History of BBVA
The history of BBVA is the story of many people who, since the mid-nineteenth century, have formed part of over a hundred financial institutions that progressively joined together to widen business horizons. Today BBVA is working for a better future for people, searching for lasting customer relationships that will change the perception of business. As a result of this work BBVA has become a veritable point of reference at international level as a highly-regarded, award-winning bank.
BBVA has its eyes firmly fixed on the future and is a pioneer in adapting to the changing requirements of an increasingly global market, in short, to the bank of the 21st century. This vision is backed by one and a half centuries of history.
The beginnings
BBVA's story starts in 1857 when the Spanish Board of Trade sponsored the creation of Banco de Bilbao as a currency-issuing and discount bank. This was a pioneer initiative driven by economic growth in the region. Until the 1890s it was practically the only bank in that part of Spain.
In 1872, the law passed on December 2 created Banco Hipotecario (BHE) with the aim of granting long-term loans for property.
In the second half of the 19th century Banco de Bilbao played a leading role in operations involving infrastructure projects and development of the steel industry. In 1878 it lost the right to issue currency and reorganized as a lending and discount bank.Banco de Vizcaya was set up in 1901. It carried out its first operations in Bilbao and gradually spread throughout the country. Apart from its activities as a commercial and general purpose bank, it intervened in the creation and development of a large part of the Spanish industrial sector.In 1902 Banco de Bilbao merged with Banco del Comercio, although both continued to operate as separate entities.
In 1909 Caja Postal was set up as a public entity and started operations in 1916, with the issuing and administration of savings books.
A consortium of bankers and manufacturers founded Banco de Crédito Industrial (BCI) in 1920 with the express aim of boosting the installation and consolidation of industry through long-term lending. Both Banco de Bilbao and Banco de Vizcaya formed part of this consortium.
In 1923 the Servicio Nacional de Crédito Agrícola was created under the ministry of agriculture to provide loans to agricultural associations against the joint and several liability of their members.
Expansion
Against a background of economic development in the 1960s, Banco de Bilbao grew further, absorbing other banks and started to create a financial group. At the same time Banco de Vizcaya also continued to develop as a modern universal bank and began to emerge as an important financial group. Greater flexibility by the authorities with regard to new branches allowed it to extend its network.
Caja Postal added opening current accounts, trading in securities and granting specific credit lines to its existing services.The Banking Sector Reform Act 1962 nationalized BCI, BHE and BCL and converted the Servicio Nacional de Crédito Agrícola into Banco de Crédito Agrícola (BCA). All four thus became public entities. However in 1971 they were recast as joint stock companies and became official loan entities(under the Official Credit System Act).
During the 1980s Banco de Bilbao's strategy was to attain sufficient size in order to participate in financial business generated by advances in technology, deregulation, securitization and the interrelationship between domestic and international markets.
Banco de Vizcaya contributed to the refloating of banks affected by the economic turmoil and pursued a policy of strong growth through acquisitions. This turned it into a large banking group. The most important operation was the acquisition of Banca Catalana in 1984.
In the meantime the official credit entities expanded their business through market operations. In 1982 BEX lost the exclusive right to provide export finance. It refocused its goals on becoming a universal bank and on building a financial group. During this process it acquired Banco de Alicante (1983).
In 1988 Banco de Bilbao and Banco de Vizcaya merged to form BBV.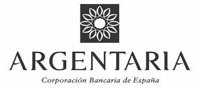 Corporación Bancaria de España was set up in 1991 as a government corporation and credit entity with bank status. It started out with a federated banking model. However in 1998 Corporación Bancaria de España (already privatized via IPOs), BEX (which had merged with BCI), BHE and Caja Postal were merged into a single bank: Argentaria.
The creation of BBVA
BBV and Argentaria announced their planned merger on 19th October 1999. The goal was to continue creating value. The new bank (BBVA) had the advantages of significant size, a strong capital base, a considerable financial structure and appropriate geographic diversification of its business and risks. As a result there was a greater profit potential.
In 1999, BBVA was created with a significant size, a strong capital base and a considerable financial structure.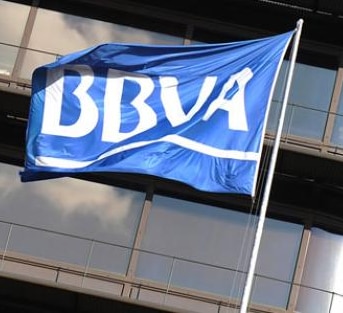 Customers now had access to a bigger network and a wider range of products. They also enjoyed easier access to new channels and a considerable international presence.Employees also had more opportunity for career advancement.
The integration of BBVA went very smoothly. This was attributed to the following:
The speed of strategic decisions. The immediate definition of the new organization and a general agreement with employees.
The speed with which working groups were set up and plans were made for each area of activity.
The successful achievement of ambitious timetables – with time to spare in some cases.
The enthusiasm, commitment, effort and co-operative spirit of everyone at BBVA.
The integration process was given an important boost in January 2000 by the roll-out of the single BBVA brand. This helped the group to quickly generate an image that was strongly positioned in terms of identity and distinguishing characteristics. The BBVA integration process was carried out with speed and efficiency and concluded in February 2001.
The integration of the group's retail businesses in Spain (BBV, Argentaria, Banca Catalana, Banco del Comercio and Banco de Alicante) made it possible to leverage the potential of a significant branch network under the BBVA brand.
The efficiency of the BBVA integration was recognized by top financial publications. In 2000 it was chosen World's Best Bank (Forbes) and Best Bank in Spain (The Banker). In 2001 it was Best Bank in Latin America (Forbes) and Best European Bank (Lafferty).
Key data
BBVA Group financial highlights as of 31-12-2017
Balance sheet (million euros)
Total assets

-4.7 %

690,797

Loans and advances to customers (gross)

-1.6 %

416,240

Deposits from customers

2.0 %

392,865

Other customer funds

5.3 %

137,724

Total customer funds

2.8 %

530,589

Total equity

-2.7 %

54,400
Income statement (million euros)
Net interest income

4.2 %

13,202

Gross income

2.6 %

18,908

Operating income

7.2 %

9,522

Profit/(loss) before tax

17.8 %

6,015

Net attributable profit

23.3 %

3,449
The BBVA share and share performance ratios
Number of shares (millions)

2.9 %

6,668

Share Price (euros)

40.5 %

7.56

Earning per share (euros) *

22.1 %

0.49

Book value per share (euros)

-3.0 %

7.11

Tangible book value per share (euros)

-1.4 %

5.79

Market capitalization (million euros)

44.6 %

50,416

Yield (Dividend/Price; %)

3.8
Significant Ratios (%)
ROE (Net attributable profit / average shareholders´funds)**

8.5

ROTE (net attributable profit/average shareholders' funds excluding intangible assets) **

10.2

ROA (profit or loss for the year/average total assets)

0.82

RORWA (profit or loss for the year/average risk-weighted assets)

1.53
Capital adequacy ratios (%)
Tier 1 phased-in ***

13.1

Total ratio phased-in ***

15.7
Other information
Number of sharesolders

-4.9 %

900,807

Number of employees

-3.1 %

132,019

Number of branches

-4.4 %

8,374

Number of ATMs

1.0 %

31,214
* Adjusted by additional Tier 1 instrument remuneration.
** The ROE and ROTE ratios include in the denominator the Group's average shareholders' funds, but do not take into account the caption within total equity named "Accumulated other comprehensive income" with an average balance of -€1,139m in 2015, -€4,492m in 2016 and -€7,015 in 2017..
** The capital ratios are calculated under CRD IV from Basel III regulation, applying a 80% phase-in for 2017 and a 60% for 2016.
See more financial information at the Shareholders & Investors website
CEO Carlos Torres Vila

Execution & performance

Corporate & Investment banking Juan Asúa
Country Monitoring¹ Jorge Sáenz-Azcúnaga
Country Manager Spain Cristina de Parias
Country Manager Mexico Eduardo Osuna
Country Manager USA Onur Genç
Country Manager Turkey Fuat Erbil

New Core Competencies

Customer Solutions² Derek White
Talent & Culture Ricardo Forcano
Engineering Ricardo Moreno
Data David Puente

Risk & Finances

Finance Jaime Sáenz de Tejada
Global Risk Management Rafael Salinas
Group Executive Chairman Francisco González

Strategy & Control

Global Economic Reg. & Public Affairs José Manuel González-Páramo
Legal & Compliance Eduardo Arbizu
Strategy & M&A Javier Rodríguez Soler
Accounting & Supervisors Ricardo Gómez Barredo
Communications Paul G. Tobin
General Secretary Domingo Armengol
Internal Audit José Luis de los Santos
¹Reporting channel to CEO for Argentina, Colombia, Chile, Perú, Venezuela, Uruguay and Paraguay, as well as monitoring of all countries, including Spain, Mexico, Turkey and USA
² Integrates Global Products & Digital Sales; Design & Marketing; Data & Open Innovation; Business Development in Spain, Mexico, Turkey, USA and South America; Distribution model; Asset Management & Global Wealth and New Digital Businesses.
Organizational structure
The organizational structure of BBVA follows two fundamental purposes:
■      Boost results of all of our franchises in the short and medium term.
■      Add the critical competencies and global talent to build a sustainable competitive advantage in the long term and accelerate results growth in the mid-term.
This structure is divided into: Execution & Performance, New Core Competencies, Risk & Finance and Strategy & Control. The first three functions lie within the responsibility of the CEO and the last one within the responsibility of the Group Executive Chairman.
Execution & Performance: includes the geographies and Corporate & Investment Management.
All geographies report to the CEO. Spain, Mexico, United States and Turkey directly, and the remaining countries through Country Monitoring, a country oversight area that provides support to the CEO.
Corporate & Investment Banking: This Global Area is responsible for managing BBVA's investment banking, market, loans and transactional services for international corporate clients and institutional investors.
New Core Competencies: Responsible for building critical skills and attracting global talent to compete in the new environment. In accordance with this model, the structure includes the following areas:
Customer Solutions: this area is in charge of creating and promoting global solutions and products to meet the needs of BBVA customers. Customer Solutions is divided into five different units: Operating; Capabilities; Products and Experiences; Strategy; and Enabler Units.

The Operating unit includes functions related to Business Development, New Digital Businesses, CIB & Retail Banking and Asset Management & Global Wealth.
The Capabilities unit carries out functions related to Design & Marketing, Data & Open Innovation and Customer Solutions Engineering.
The Products and Experiences unit includes functions related to Global Products & Digital Sales and Distribution & Engagement.
There is also the Strategy and Portfolio Management unit and
the Enabler units that carry out functions related to Coordination & Control and Talent & Culture for Customer Solutions.

Talent & Culture: To drive new talent management schemes and adapt the Group's culture to the new environment.
Engineering: Besides the management of technology operations, the area develops the software and processes required to support our customer's solutions applying a global approach.
Data. Area in charge of promoting the strategic use of data in all the areas and businesses of the Group.
Risk & Finance is responsible for key relevant processes, such as global risk management, the balance sheet and the Group's capital adequacy: it is divided into:
Finance: Area in charge of ALM and capital management, relations with analysts, investors, shareholders and rating agencies, Management Control  and Management Information Systems and the procurement function.
Global Risk Management: Area responsible for Risk Management and for preserving Group solvency, supporting its strategy and ensuring business development within adequate risk management, throughout the entire risk life cycle and across all geographies where the Group operates.
The Strategy & Control areas establish the Group's strategy and define the framework and corporate control model around relevant issues such as compliance, communications, internal audit or accounting, among others. It is structured as follows:
Global Economics Regulation & Public Affairs: Area responsible for the economic research service and for promoting and developing institutional relationships.
Legal & Compliance: Legal risk management, legal advisory service for the Group as a whole, management of compliance-related risks (money laundering prevention, customer protection, personal data and markets) and compilation, sharing and escalation of the Group's main internal control issues to the Corporate Assurance Committees.
Strategy & M&A: Responsible for corporate functions, including the definition of Group-wide strategy guidelines, as well as for the execution of M&A transactions. It also integrates the Real Estate and Equity Holdings units.
Accounting & Supervisors: Responsible for the development of Accounting and Regulatory Information, Tax Information, as well as for the relationship with supervisors and regulators.
Communications: Manages BBVA Group's communications in all geographic locations, promotes brand journalism and works to boost BBVA's reputation.
General Secretary: Provides advice and legal and technical support service to the governing bodies and the different BBVA areas in institutional, legal, corporate and corporate governance matters.
Internal Audit: Provides an independent, objective assurance and advice activity designed to add value and improve the operations of the organization.
Transformation of BBVA
BBVA has earned a spot among the world's leading financial institutions, more so after the recent financial crisis, during which it showcased notable strengths:  Recurrence of results, structural resilience in any scenario and value generation for our stakeholders, a value that will grow even more thanks to the technological capabilities we have been developing and which will allow us to deliver on our goal to become the best bank in the digital era.
New competitive environment
The World has changed, tthe rules have changed, and, therefore, the way in which business is done has too. Now more than ever, in this new environment, the customer has more power than ever. This is also true in the banking sector. On one hand, after the post-crisis restructuring process, there is more regulation. On the other, new technologies have driven a digital transformation that has acted as a catalyst, enabling the ascent of new competitors.
The result is that people have new needs. In their new way of life, customers feel they need to be connected, anywhere, anytime. They also want their needs to be met immediately, including the consumption of relevant, useful contents. And customers are becoming increasingly aware about the benefits that smart data can bring.
Changes in the post-crisis industry:
○      New tougher and increased banking regulation.
○      Restructuring process.
○      Reputation
○      Arrival of start-ups and fintech companies,
○      Mobile banking grows
○      Customers more interested on mobile banking than branches
○      Big Data, Blockchain, the Cloud, A.I. (Machine Learning)
New customer expectations and behaviors
There is a growing demand among customers looking for new ways to interact with banks.
In the new ecosystem of horizontal relations, customers are one click away, one second away from the competition. They look for the user friendliness and streamlined processes that they have come to expect from online banking, as part of their access habits through multiple digital channels.
Only by offering a compelling customer experience, that meets our customers' demands, will we at BBVA be able to claim that our business model is really customer-centric.
Vision / Purpose
The new competitive scenario requires us to place customers right at the center of everything we do:
-Offering the best banking solutions, in accordance with their needs
-Helping them make better financial decisions
-Having a positive impact on people's lives and companies' activities.
These needs help us define better our purpose, which will inspire both internal and external stakeholders. Keeping this objective in mind, BBVA has defined a new Purpose that will serve as a guide in our strategy and decision making process, a purpose that is aligned with our future vision:
Strategic Priorities
We began our transformation process in 2007. Since then, we have developed our own platforms and are now adapting to the new paradigm of exponential growth. And all of this with a clear objective in mind: putting technology to the service of our customers.
To guide us in this journey, we defined six strategic priorities for the entire BBVA Group: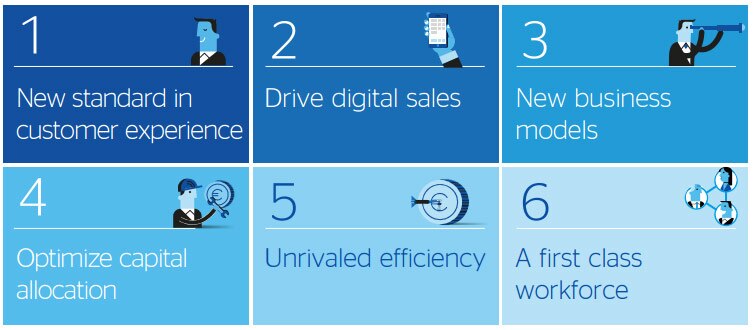 A new standard in customer experience, the keystone of our strategy:
Wikipedia defines "customer experience" as the product of an interaction between an organization and a customer during the duration of their relationship (https://en.wikipedia.org/wiki/Customer_experience). This relationship includes a series of interactions or customer journeys that encompass several different concepts: attraction, awareness, discovery, cultivation, advocacy and purchase and use of a service.
a.- Easy, tailor-made solutions
b.- Planned decisions and monitoring tools
Drive digital sales:
All channels are important but digital channels are different. They  have the greatest potential for growth, and are not as developed in the financial sector as in other sectors. There are huge opportunities. In order to take advantage of them, consistent models need to be created that are supported by research, using simple and understandable metrics. Increasing digital sales will help us to grow in a way that sets us apart.
a.- Exponential sales growth in digital channels with a focus on mobile phones.
b.- Driver to boost business and improve customer experience.
New business models:
The way people do their banking is changing and moving toward new experiences. For this reason, we feel new business models are needed.
a.- A new paradigm versus traditional banking
b.- To adapt to this new ecosystem, we have taken two approaches:
i.- Developing new business models internally
ii.- Partnering with disruptive startups and investing in companies with high potential for digital transformation
Optimize capital allocation:
Optimizing capital allocation is essential, as it allows us to maximize profit over time.
a.- Meet the higher RORCA regulatory requirements
b.- Our model has proven to be robust in the face of the financial crisis, but the current macro environment requires additional effort in capital allocation.
Unrivaled efficiency.
At BBVA we want our efficiency level to always remain below 50%. We will rely on strategic indicators with real-time metrics and conscientious tracking and will monitor recurring and transformation costs.
a.- Simplify processes by using the latest technology in order to have a presence in the different channels in the most efficient manner.
b.- Make our experience accessible to our customers in order to provide them the highest quality.
A first class workforce.
We are committed to our employees and to empathizing with customers' needs.
a.- Development, inspiration and talent retention.
b.- Experience when determining priorities
Moving ahead in our digital transformation
Customer relations. We have adapted to our customers' multi-channel profile.
Expansion of the remote supervision model
Improvement of office design
Standardization of the interaction across multiple channels
Products and digital sales
Development of products and technological services such as:
Traditional products (mortgages, car insurance, one-click credit, etc.)
In-house products (Wallet, Link, NBA Amex, etc.)
The sale of automotive products on digital channels
New business models. We are creating new sources of income for the group with a wide range of digital business models:
Digital M&A
Investing in disruptive startups
In-house developments
Strategic alliances
Cultural change: We are transforming our internal organization to promote a new culture:
New ways of working: Agile, with collaborative tools
Collaborative cultures, entrepreneurship (trial-error)
Zero tolerance for poor quality
Simplified structures
New headquarters
At BBVA, we are accelerating our transformation process to become the best bank for our customers.
Code of Conduct
The Code of Conduct was approved by BBVA's Board of Directors on May 28, 2015.
Download PDF
BBVA's tax strategy
BBVA's corporate principles for tax issues and fiscal strategy, approved by the Board of Directors on July 1, 2015
Download PDF
USA Patriot Act
USA Patriot Act: What is it and how does it apply to BBVA?
The USA Patriot Act is a U.S. law approved in 2001 following the September 11th terrorist attacks. Its main purpose is to increase government control to fight terrorism and improve different U.S. security agencies' capacities through coordination and granting the agencies greater monitoring power.
One of the ways in which the USA Patriot Act combats terrorism is by the monitoring banks in order to prevent money laundering, a source of funding for terrorist groups.
In accordance to the requirements of the USA Patriot Act, all banks located outside the U.S. that wish to engage in or maintain international relations  with a U.S. bank  or broker/dealer are required to provide certain information about the nature of their business and their supervision.
That's how the USA Patriot Act applies to BBVA.
Global USA PATRIOT ACT Certificate – PDF Document / (1593 KB)
Global USA PATRIOT ACT Certificate for use by any financial institution that provides, or could provide services to any institution in the BBVA Group or the entire BBVA Group.
Download PDF
FATCA
The Foreign Account Tax Compliance Act (FATCA) is a law introduced by the U.S. Department of Treasury and Internal Revenue Service (IRS) to encourage enhanced tax compliance and transparency with respect to U.S. citizens or residents. FATCA requires financial institutions around the world to identify U.S. persons that have foreign bank accounts, among others, and report them to the U.S. tax authorities. To ensure compliance, a 30% withholding tax will be imposed on certain payments to non-compliant institutions and individuals.
BBVA, along with its subsidiaries and branches, is committed to help ensure international tax compliance while maintaining high standards of customer data security. BBVA is therefore proactively implementing changes in its current business practices to ensure compliance with FATCA.
BBVA institutions affected by FATCA have already been registered with the IRS and will appeal in the next official IRS list of participating financial institutions.
FATCA requires financial institutions across the globe to fulfill certain requirements:
>>Identify the following customers with a BBVA account:
U.S. citizens or residents
U.S. corporations
Certain legal institutions, mainly private equity entities owned by U.S. citizens
Account holders who fail to provide identification documents when requested
>>Report information on account holders listed above to the IRS or local tax authorities. This information includes:
Personal information: name, address and U.S. Tax Identification Number (US TIN)
Account information: account number, account balance and payments made or received in the account
>>Withhold 30% from account holders on certain payments from the U.S. (mainly interest and dividends) that fail to comply with FATCA .
However, It is not expected that FATCA will affect most of BBVA's customers. FATCA entered into force on July 1, 2014. Reporting began in 2015.
Please note that BBVA does not provide tax advice. If required, we recommend our customers seek independent advice on FATCA from a professional tax advisor. BBVA and its subsidiaries are not liable for any errors, omissions or opinions contained within this document.
BBVA Due Diligence
Know more about our regulatory framework, financials reports, Corporate Governance and Corporate Integrity Models
BBVA in the world
BBVA is global financial group with a diversified business providing financial services in more than 30 countries to 72 million customers. It is a leading bank in the Spanish market and it is the biggest financial institution in Mexico. BBVA also has leading franchises in South America and the Sunbelt region in the U.S. It also has a significant presence in Turkey (through strategic investments in Garanti Bank) and operatives an extensive network of branches worldwide.
This balance between emerging and developed markets allows for revenue diversification and higher recurrent earnings.