There has been a healthy amount of debate regarding a national fintech charter that was announced last week by the Office of the Comptroller. The U.S. Treasury has also been in the spotlight among columnists in the financial industry.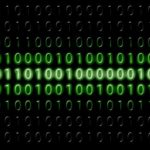 As such, this week's news headlines in the world of fintech have been dominated by opinions. However, there was a sprinkle of news regarding a new headquarters on the East Coast.
Read more below as we dive into what has been going on in the world of U.S. fintech news:
A mistake? John Ryan, president and CEO of the Conference of State Bank Supervisors, wrote an opinion piece stating that the Office of the Comptroller's new fintech charter "brings new risks" to the U.S. economy. According to Ryan: "If facilitating fintech innovation and protecting consumers is the goal, preempting state licensing and consumer laws with a federal charter is not the answer. The OCC's charter creates a new class of institutions that benefits large, established fintech firms and harms the very innovation and choice that U.S. Treasury Secretary Steven Mnuchin and the Comptroller of the Currency Joseph Otting say it would provide." (Source: American Banker)
Utopia: In another opinion piece, this time by fintech analyst and Forbes contributor Sarah Kocianski, the U.S. may be "a long way" from being a Utopia for fintech. She added: "As I'm sure everyone with even a passing interest in fintech knows by now, both the U.S. Treasury report and the OCC's decision were greeted with a mixed response from the industry. The general consensus is that it's a step in the right direction but barely scratches the surface in terms of what needs to be done to smooth the path for startups in the financial services sector in the U.S."
Sweet Carolin(a): Holistic financial health platform Even announced on Friday it has opened its new office in Raleigh, North Carolina. This news follows the company securing $40 million through its Series B funding round. Founded in 2014, Even describes itself as a mission-driven technology company working to help Americans escape the paycheck-to-paycheck cycle.
Note: Every Friday, BBVA Compass, a leader in the U.S. digital banking revolution, publishes its weekly Fintech Friday article, giving you headlines you might have missed in the world of fintech across the country.