Hi everyone. This time I'm writing from sunny California, in the U.S. This is the second year in a row that I have come here for the second part of the preseason.
I like it here for several reasons. First, the climate, although I don't think it's as hot as Florida, where many tennis players spend their preseason. California has good weather and it's always sunny. Another reason is the location – half way to Australia. This way, when we go halfway around the world, the time difference won't be as drastic. And it also helps that my coach's family is here, so he knows people we can train with and we have access to all the facilities.  There is also a very positive atmosphere, a healthy and athletic life style…. You can just feel it in the air here and it really helps to be full of energy.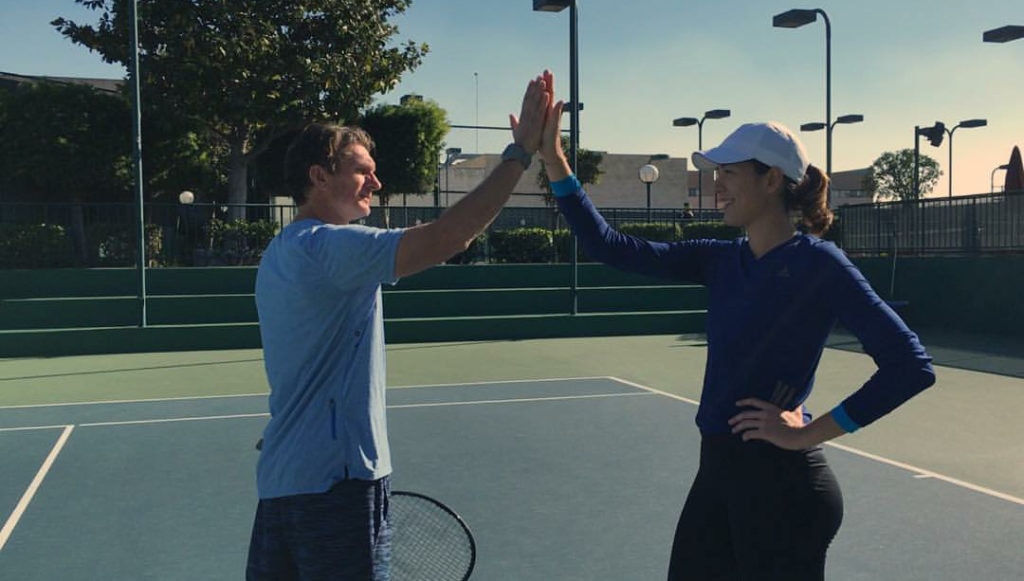 Garbiñe Muguruza y Sam Sumyk during a traninig session - @GarbiMuguruza
We're staying at a house close to the ocean in Malibu, so I get to enjoy walks on the beach and sun sets, which are amazing here! There are a lot of surfers, kind of like the movies. I still haven't gotten up to getting on a surf board. We'll see…
The Christmas season is a little different here. It's a shock to see all the images of Santa Claus climbing across the rooftops and the reindeer with lights by the beach. It's kind of strange. This time of year is always somewhat different for tennis players than what I imagine most of you experience at home. For us, it's a combination of being really excited to start the year and the relaxed, family atmosphere. I will spend Christmas with my family, but will be in Australia for New Year's. Like usual.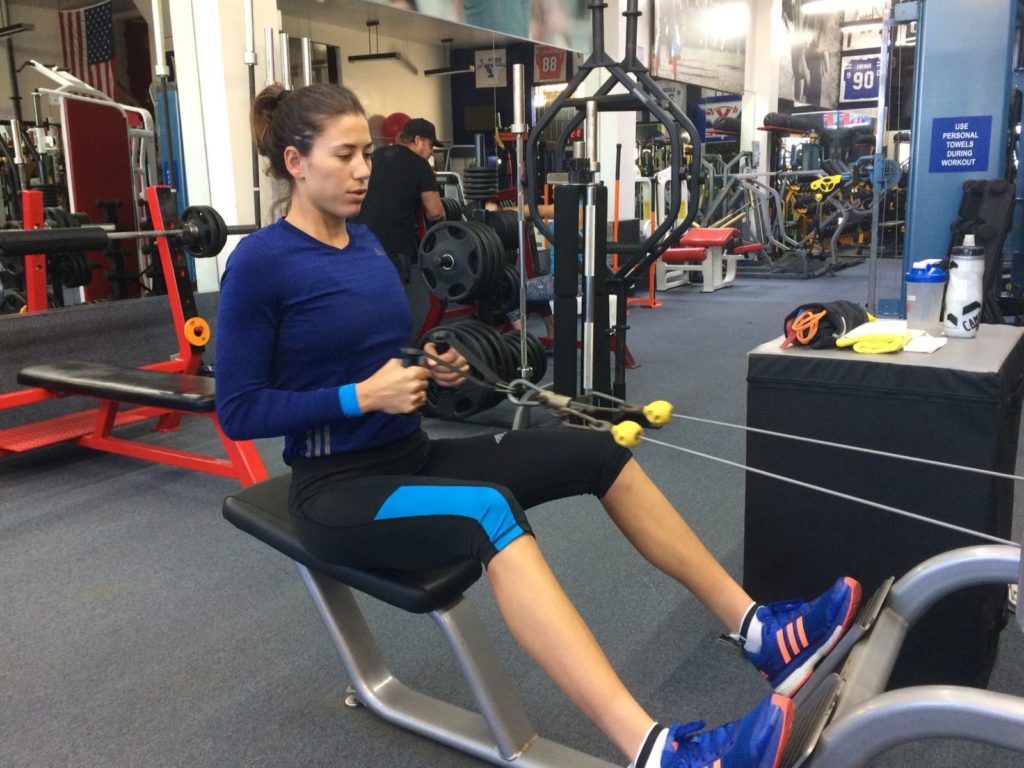 Garbiñe Muguruza at the gym
It's one of those things that people always ask me… if I miss not being there for situations that are so normal for most people. But I don't see it that way. They make it sound like I'm missing something but for me it's the opposite. It's a pleasure to be able to do what I love the most – play tennis. I feel very fortunate to be able to play tennis and have the unconditional support of my family to do so.
Well, it's time to get back to work. Double sessions of tennis and the gym! Let's go! My warm greetings to everyone. Enjoy wherever you are!
Garbiñe