BBVA provides customers with greater mobile banking security options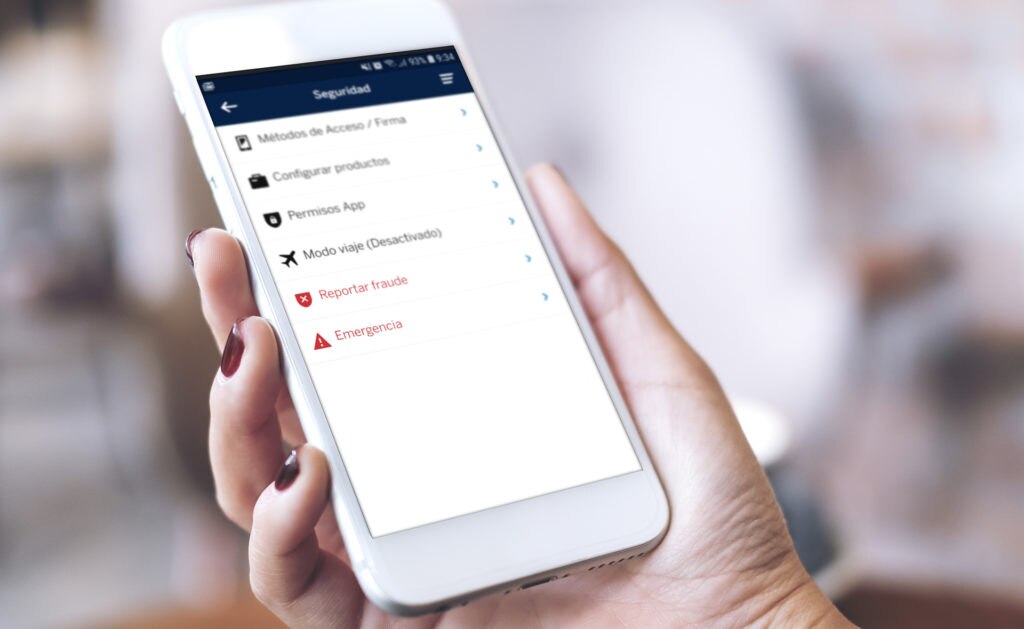 BBVA enables customers to manage security levels on their smartphones from a single point in the app. Users can configure the "security area" from the menu, and they can disable functionality for all their accounts and contracted products or even hide them from view. This is how BBVA Spain's app, recently recognized for the second year in a row by Forrester Research as the best in Europe, has become a veritable remote control for mobile customers. Users can configure all the app's permission settings and enable travel mode.
BBVA Spain's app keeps getting better, and as of this month it provides its users complete control over security configuration. One of the main changes is that the customer can now restrict transactions on accounts, cards, and savings products but still have them available to view. Once "viewing mode" is activated, the customer will be able to change the access code to guarantee greater security and also to report possible fraud. When customers want to reactivate operational mode for their accounts, cards, or savings products, they will be able to do so from the mobile application itself or by calling the BBVA dedicated telephone number.
This improvement is accompanied by another useful tool: transaction restrictions on cards. The bank's customers can enable and disable specific transactions on their cards, including payments at point of sale terminals, remote payments, and limits on ATM withdrawals. Options that can be activated for each card.
Account and card activity while abroad
BBVA monitors customer transactions in real-time in order to provide immediate information with security alerts. The bank uses this information to notify customers when there are sign-on sessions or transactions that occur from locations outside the norm. When customers travel abroad, they can configure travel mode in the security area so that when the bank is monitoring, it does not treat activity that occurs outside the country as potentially fraudulent.
Access using biometrics
BBVA's app relies on the latest advances in biometric identification, including fingerprint technology as well as iris and facial recognition. In the "security area" customers can configure if they prefer automatic or password enabled sign-on or if they prefer biometric identification, depending on the device model they use.
How customers sign their transactions can also be edited. A customer can decide to sign transactions with the sign-on password or by using a temporary identification code (a one-time password generated by the customer's device; there is no need for a text message to be sent, thus speeding up transaction completion.)
BBVA closed the first half of the year with 3.6 million mobile customers, registering 50 million BBVA application sessions per month.  The bank's mobile application has just been recognized for the second year in a row as the best in Europe by Forrester Research. According to the consulting firm's report, BBVA Spain's app strikes "the perfect balance between comprehensive functionality and an excellent user experience" given that it has "excellent functionality across all categories, a wide range of new-generation functionality, and tools for personal finance management."