'A major opportunity is ahead of us': BBVA and PNC kick off town halls across lines of business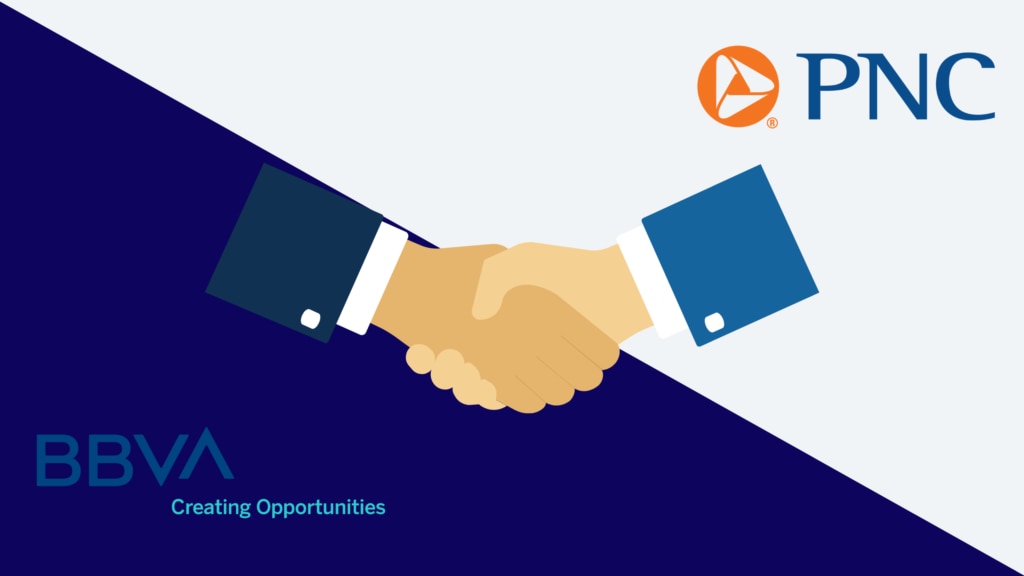 By Alexis Barton
As integration planning efforts continued—and almost one month after PNC's acquisition of BBVA's U.S. subsidiary was announced— BBVA USA team members across the bank began to be introduced to PNC's leaders and structure in a series of virtual town halls. The events kicked off the week of Dec. 14 and are scheduled to continue through January.
Although both organizations continue to operate independently, pending regulatory approval and the closing of the transaction, PNC Acquisition Integration Head Alex Overstrom and BBVA USA Head of Strategy and Global Business Pepe Olalla believe these introductions are critical to a seamless integration going forward—not only for employees, but for BBVA's customers, shareholders, and the communities served.
We don't want to be strangers when that happens.
"We're putting a tremendous amount of thought into combining our teams in the right way, with the goal of emerging as an even stronger unit when the transaction is complete," said Olalla. "We don't want to be strangers when that happens. Given the distance, these sessions were introductions that we anticipate leveraging into successful relationships beyond the integration phase."
December's town halls introduced leaders from PNC's Retail, Asset Management, Legal and Regulatory, Commercial, Technology, Business Banking, Risk and Compliance, Investment Services, and Mortgage lines of business, as well as Human Resources and Corporate Responsibility, who each spent about an hour with BBVA team members and shared highlights from their careers with PNC and their hopes for the journey ahead. A sense of shared excitement and mutual professional respect permeated the remarks, and a common commitment to culture, collaboration, and a customer-centric hierarchy is clear.
"Although there are some differences in how we segment our teams, our models are very similar, and our franchises are largely complementary, which is beneficial for both teams," said PNC Corporate and Institutional Banking leader Mike Lyons. "Together we'll emerge as one of the most formidable competitors in banking across the country."
In addition to explaining PNC's line-of-business structure and perspective, leaders shared a little about their families, backgrounds, and interests. Some revealed their paths to PNC, either through previous mergers or from other organizations, and demonstrated empathy for the impending merger's meaning for BBVA employees.
PNC Chief Operational Risk Officer Mike Abriatis vividly recounted his own integration experience—having joined PNC in 2009 as a part of the bank's acquisition of National City Bank—and encouraged BBVA team members to be patient and open-minded while navigating through the transition.
"I knew that no matter how good the integration plan, we'd have unforeseen challenges, and there were opportunities to be part of the solution," Abriatis said. "I wanted to be part of that, and I encourage you to have a similar mindset."
BBVA and PNC teams will continue the process of getting to know one another in the new year, according to Olalla.
"As we continue to plan for a combined organization after the close of our transaction, we'll need to work together more closely and in more targeted ways," he said.