A wealth of knowledge: Inside BBVA USA's first Global Wealth Advisor Council
If variety is the spice of life, then consider the inaugural BBVA USA Global Wealth Advisory Council a well-seasoned collection of wealth management professionals. A council made up of sales and support professionals in the BBVA USA Global Wealth and BBVA Securities, Inc. teams, the group's main focus in its first year has been to brainstorm and cultivate unique solutions and collaboratively recommend constructive suggestions for improvement across the board.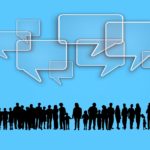 One of BBVA USA's six pillars in its 5-year strategic plan is "Operational excellence," a concept that is typically considered more of a mindset, embracing certain principles and tools to create sustainable improvement. An idea brought forth by BBVA USA Dallas Global Wealth Executive Mark Zacheis, the council - which contains no local Global Wealth executive - promotes this pillar in spades.
"The idea of this council is to have an open, free-thinking conversation with colleagues - void of supervisors for candid feedback - to formulate best practices and identify areas of improvement for ourselves and our clients," said BBVA USA Head of Global Wealth Hector Chacon. "We reached out to all market leaders and asked them to nominate a person for this advisory council that would be a vocal advocate representing both colleagues' and clients' needs. What we subsequently developed was a forum where members work as one team to help develop solutions based on the needs of our sales teams and customers across the footprint."
A year of discussion
The council launched on May 19, 2019, with a total of 13 members from different geographic and functional areas covering both Domestic and International Wealth and Investment areas. Four members came from the bank's West Region, five came from its Texas Region, and four came from its East Region. The group met in person at the bank's Houston headquarters for its first meeting, then scheduled monthly meetings via video conferences that spanned from California to Florida.
The main focus of these meetings was to not only effectively implement the Global Wealth team's holistic approach to wealth management solutions, but also to give a 360-degree view of how to cater to clients' needs in a wide array of situations that some may not have experienced yet.
"The solutions and services we provide must meet  our clients' individual needs, as simple or complex as they may be. We constantly need to look for ways to perfectly weave and tailor those two things together," said BBVA USA Global Wealth Operations & Sales Support Specialist Julian Robles, based in Houston. "In the past year, the council has reviewed existing processes to provide insight for new ones, promoted best practices for procedural changes positively impacting client experience, and looked for ways to also enhance work life experiences."
While the council does not make policies and procedures, its recommendations gave the Global Wealth leadership a constructive roadmap with plenty of paths from which to choose towards improvement.
"It's a consultative body that helps us provide a birds-eye-view of what we are doing right and what we can be doing better." said Robles.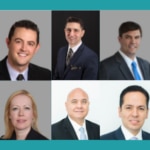 2019-2020 Global Wealth Advisory Council
Meaningful impact felt across the footprint
The previous year of the council's existence has been peppered with its ideas, fueling the team's ambition and execution. From consistent cross-collaboration with other bank teams for full, robust client service, to broadening client intelligence, to utilizing internal advanced analytics that tailor specific services to specific clients, to finding and executing new ways of working during the COVID-19 pandemic, the council's influence can be found all over the bank's current Global Wealth operation.
"The council was a huge success throughout the year, but it was also a key facet in trying to formulate our approach to the pandemic," said Hector Chacon. "Everyone across the globe needed to adjust to a 'new normal' and an unprecedented situation. This was one of the best examples where the council's collaborative advice yielded successful results. Not only did our operations continue, but we showed our flexibility with our clients by taking full advantage of the digital tools at our disposal like DocuSign and WebEx conversations.  On the council's recommendations we also quickly leveraged and implemented other preferred remote focused tools in order to increase our effectiveness in meeting our clients' needs and guiding them on their financial health."
A key indicator of the developing council's success came in the form of the Global Wealth team's continued growth in customer satisfaction in 2019. In February, the group reported a solid Net Promoter Score via its Voice of the Client Experience Program. 
In all, the team saw a more than nine-point rise in Net Promoter Score around client experiences with the bank's wealth advisors from 2018 to 2019. The measurement indicates how likely an existing customer would recommend BBVA Global Wealth advisors to a friend or colleague.
"These council members are people on the ground, in the trenches, interacting with clients and experiencing an array of situations that call for creativity," said Chacon. "Those were the type of voices we needed to guide us, and the results speak for themselves."
The outgoing members
Below are the members of the inaugural Global Wealth Advisory Council. Their one year term ends in July, at which time, a completely new group of members will be appointed for 2020/2021.
Steve Rockwell - Private Banker, Mobile, AL.
Heidi Condrey - Private Banker, Dothan, AL.
Mark Boriskin - Private Banker, Austin, TX
Ricardo Guajardo - Private Banker, Houston, TX
Alessandro Ugge - Private Banker, Dallas, TX
Andrey Movsesyan - Private Banker, San Francisco, CA
Annabel Whiting - Private Banker, Phoenix, AZ
Nathan Boyle - Relationship Associate, Denver, CO
Victor Ramirez - International Relationship Manager, San Diego, CA
Javier Torres - International Relationship Manager, Miami, FL
Bernardo Delgado - International Wealth Strategist, Miami, FL
Tami Rovall - Financial Advisor, Houston, TX (BBVA Investments)
Jose Mondragon - International Financial Advisor, Houston, TX (BBVA Investments)