BBVA has participated in preparing the 'Total tax contribution' report, which analyzes tax contributions made last year by major European companies. The study, conducted by the European Business Tax Forum (EBTF), discloses the tax contributions made by large corporations and thus contributes to the promotion of transparency.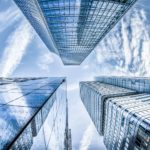 The report was recently presented in Brussels and reveals some compelling results. The 41 companies included in the study contributed €198.2 billion in taxes in 2018, of which €52.3 billion were direct taxes and €145.9 billion were collected on behalf of third parties. This amount is significantly higher than the EU and European Free Trade Association (EFTA) combined 2019 budget of €165.8 billion.
Furthermore, the group of businesses included in the report employ more than one and a half million people contributing both direct taxes and collected taxes of more than €27,000 per employee.
The total tax rate (the percentage of total taxes paid compared to pre-tax profit) has climbed to 36.7 percent. 
EBTF was founded in 2017 in response to public debate about the share of taxes paid by large companies. Its founding mission was to address the scarcity of information related to corporate tax contributions, to promote research, and publish topical reports.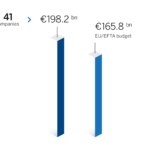 BBVA, setting a standard in tax transparency
Since 2011, BBVA has voluntarily published information about its tax contributions, thus living up to its commitment to transparency, on behalf of its customers, shareholders, employees, and society at large. Last year BBVA Group paid €4.5 billion in taxes covering its worldwide activities, 10 percent more than in 2017. According to BBVA's Total Tax Contribution report, its total contribution (the total of its own taxes and those collected for third parties) rose to €9.75 billion.
BBVA's commitment to tax transparency has been frequently recognized by third parties. Most recently, in June this year BBVA once again took one of the top spots in a tax transparency report produced by Spain's Commitment and Transparency Foundation, a report that has been published for the past five years. Results published in '2018 Contribution and Transparency' reflect the commitment of Spain's IBEX 35 companies to disclose their tax obligations.