BBVA acquires 14.89% of Garanti from Dogus, strengthening growth profile
BBVA has agreed to acquire an additional 14.89% of Turkiye Garanti Bankasi from its partner Dogus Group for a maximum of 5.57 billion Turkish lira (€1.99 billion1). It thus becomes the leading shareholder in Turkey's biggest bank by market capitalization. After the transaction BBVA's holding in Garanti will be 39.9% and Dogus will remain as a key shareholder with 10%. The acquisition strengthens BBVA's commitment to Turkey, which is an emerging market with huge potential, and it will boost BBVA Group profit by more than €250 million in 2016.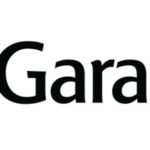 "The more we came to know Garanti, the more we wanted to increase our investment," BBVA chairman & CEO Francisco González said. "Garanti operates in a market that has great growth potential and has a similar business model to that of BBVA, which is customer-centric and technology-based. BBVA and Garanti will continue to contribute to the growth of the economy and businesses in Turkey."
Turkey's population is more than 75 million and over half are below the age of 30. During the last decade Turkey has seen a highly positive economic development despite the complex environment. Its growth has outpaced that of the eurozone and the emerging countries in Europe, and the outlook is also very positive. BBVA Research puts the average annual growth of Turkey's GDP at 4.6% for the period 2013-2023. Turkey is the only European nation that BBVA Research includes in its EAGLEs group: emerging countries that will lead economic growth in the next decade.
Garanti is the top bank in Turkey by market capitalization (more than €13 billion) with about €85 billion in assets at the end of September. It serves 13 million customers through an extensive retail network of nearly 1,000 branches and over 4,000 ATMs. It is also the top bank in Turkey in terms of mortgages, consumer loans, auto finance and credit cards. Staff number is over 22,000.
"BBVA and Dogus are the ideal partners to prolong Garanti's success story and to positively contribute to the development of the Turkish economy, benefiting businesses and consumers," said Ferit Sahenk, chairman of Garanti and of the Dogus Group. "Today's agreement is a win-win for all parties involved: BBVA, Dogus and Garanti.
"Under the agreement BBVA will pay a maximum of 8.90 Turkish lira per share, or a total of 5.57 billion lira (€1.99 billion1). The operation requires BBVA to value its current 25.01% stake in Garanti at fair value. This will have a negative accounting impact on the Group's income statement of about €1.5 billion mostly due to depreciation of the lira against the euro since the initial investment in 2011. Of this amount only some €400 million will have an impact on capital because the remainder has already been recognized. The impact on the income statement does not imply any additional cash outflow and it will be booked when the operation is closed (expected in 2015). Based on analysts' consensus for Garanti's earnings the additional stake will lift the BBVA Group's profit by more than €250 million in 2016.
The total impact of the operation on capital will be about €1.9 billion, which is partly due to the increase in risk-weighted assets related as the enlarged stake falls under global consolidation accounting. In terms of CET 1 fully loaded, the impact is estimated at about 48 basis points.
Once the operation is complete BBVA will appoint seven of Garanti's ten directors, compared to four at present time. Furthermore the Dogus Group will strengthen its relationship with BBVA by making a new commitment to maintain its 10% stake in Garanti for at least three years.
This operation anticipates the second phase of the original agreement under which BBVA had an option to purchase an additional 1% after March 2016. Therefore it highlights the excellent relationship between BBVA and the Dogus Group.
Presentation by Jaime Saenz de Tejada BBVA CFO