If Fernando Álvarez of BBVA Francés, Argentina, has an abundance of anything, it is drive and patience. Even so, three years after his first failure, it was hard for him to give it another go. Then a coworker and two children convinced him to never give up.
It all began seven years ago. Gerardo Parra, one of Fernando's coworkers in the bank, invited him to visit La Casita de los Ángeles, a shelter for children at risk of social exclusion. That visit changed him forever.
Fernando discovered a place where children who came from difficult family situations rediscover happiness: they start smiling again, they play sports, they study, and they eat well.
They start living like other people," he says. He started to volunteer at the shelter right away. "We try to give these disadvantaged kids comprehensive training and the same opportunities as anyone else."
This has turned into something much bigger than a way of spending his free time. "The opportunity they gave me to collaborate with the shelter has been invaluable," he says. "It changed my life. I thank Gerardo in public every chance I get because he gave me the opportunity to develop many aspects of my life that I wouldn't be able to otherwise."
La Casita de los Ángeles is a day center that during the school season helps 60 kids, and the shelter houses 20 to 25 more. "Many don't have a family, and others face problems at home: their parents can't feed them or can't afford to take them to a daycare center. All these cases are in the courts," he explains.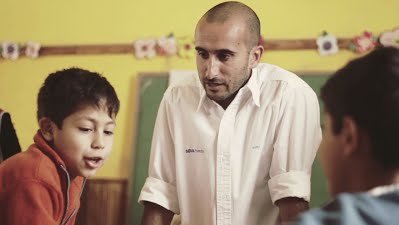 From "No" to "Yes"
Three years ago, Fernando and Gerardo decided to submit an initiative to the bank's Solidary Projects contest. They wanted to build a multi-purpose room (MPR) at the shelter to hold different kinds of activities for the kids, "especially when the weather conditions prevent them from going outside," Fernando says. They put all their hopes and efforts into the project, but they weren't chosen.
"When another opportunity arose, I wasn't very convinced," recalls Fernando. But three people encouraged him to try again. The first was Gerardo, who believed they would have a better chance the second time around.
"We try to give these disadvantaged kids comprehensive training and the same opportunities as anyone else
The second nudge came from a little girl named Anita. "At a dinner we had organized, she grabbed the microphone and told us they we were a light on a dark road for them," Fernando says. "That comment moved all of us."
The third reason was his relationship with one of the kids, Adrian, whom he mentors and who now lives in Fernando's house. That showed him the huge impact that La Casita de los Ángeles has on the kids' lives.
"They all encouraged me to submit our initiative again. And this time we were lucky enough to win," Fernando says. "That gave us the energy we needed to finish building the MPR, which was way behind schedule because of a lack of resources."
Profile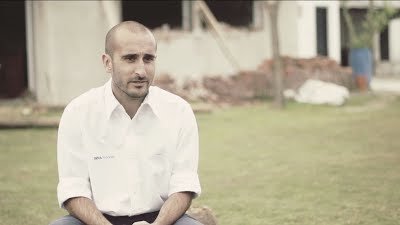 Name: Fernando Álvarez
Position: Smaill business manager [San Pedro-BBVA Francés]
Function: To do my part to help the community by serving companies
Hobby: Rugby and travel
Dream: Be happy and share my happiness with those around me
A harsh reality
Fernando says the opening of the MPR was "a very happy moment because it was a project we all worked on together." It was almost as rewarding as when they gave him the opportunity to be Adrian's mentor.
However, the children face tough times at home, too. "We always hope that the kids will be adopted by a nice family," Fernando says. "It's hard when an adoption fails, or when we receive new cases. It's hard to witness these things." Managing the center also creates tension. "Argentina is facing some hard times, and we are battling with costs every day."
"The opportunity they gave me to collaborate with the shelter has been invaluable, it changed my life
Even so, Fernando says that "personal problems seem to disappear at the shelter: the kids leave their worries at the door. Although sometimes it's hard to smile, the kids make it easier for us."
Fernando is incredibly grateful to all his colleagues at BBVA who voted for this project. He says his formula for overcoming challenges comes from Mother Teresa: "We don't have the solution for the problems in our hands, but for the problems of the world we have our hands."