BBVA Compass, City of Birmingham to unveil newly refurbished basketball courts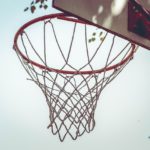 The event will feature many prominent figures, including city leaders, bank representatives, and former professional basketball players.
Attendees will also enjoy a ribbon cutting ceremony, an honorary free throw from basketball legend and Alabama native Robert Horry, and two free play games on the courts: one for children, and one for local firefighters and policemen.
The refurbishment of this court is part of an overall effort to bring increased opportunity to Birmingham communities.
This event is a joint endeavor between BBVA Compass and the city of Birmingham, made possible as a result of the bank's strong relationships within the sports industry. The game itself will also be made possible with the help of the Colonnade Group and Summit Media.
The preseason matchup will be held on October 2 at 7 p.m. at Legacy Arena at the BJCC, pitting the Houston Rockets against the Memphis Grizzlies in a pro basketball exhibition match.
For more information or for tickets to the game, go to ironcityshowdown.com.