BBVA Compass launches BBVA Compass net cash™ online commercial banking portal
BBVA Compass has announced the launch of BBVA Compass net cash™, an updated treasury management portal that helps clients manage their company's cash position and banking transactions.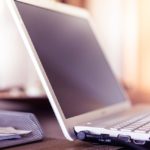 BBVA Compass is the most recent subsidiary under the BBVA global umbrella to transition to a local net cash application. The platform is distinct in that it includes features designed to meet the specific needs of clients in the U.S. market.
They can access the platform anytime, anywhere.
"When it comes to online banking in a competitive digital environment, easy, secure access and streamlined functionality are key," said Director of eBanking Channels for Corporate & Commercial Banking Margaret MacLeod. "BBVA Compass net cash epitomizes these attributes. The system makes it easy for customers to perform any task with only a few clicks, with clear, user-friendly terminology and intuitive navigation, and they can access the platform anytime, anywhere."
BBVA Compass net cash™ facilitates the payment initiation process, allowing clients to create multiple payments types on both a one-time and recurring basis from a single screen with only a few clicks. Clients can define specific user permissions, ensuring security in creating and approving payments. The system also allows users to view and download account and transaction data in a robust range of formats, as well as to integrate reports with their own in-house accounting systems.
In addition, BBVA Compass net cash™ is the point of access for two new industry-leading services that were launched in July, BBVA Compass RealTime Positive Pay™ and BBVA Compass RealTime ARP™. These fraud prevention tools are the first of their kind in the U.S. in that they give clients information about check and ACH transactions as they occur and allow users to make pay or return decisions regarding those items in real time.
Clients can stay on top of payment and reporting activity through both the online portal and the BBVA Compass net cash mobile app, which gives them access to the system's functionality while on the go.