BBVA Compass signs on to be an official partner of the Dallas Mavericks
BBVA Compass announced today that it has signed an agreement to become an official partner of the Dallas Mavericks. BBVA Compass has 110 banking centers in the Metroplex and ranks as the fourth largest bank in the Dallas-Ft. Worth metropolitan area based on deposit market share. With operations throughout seven states in the Sunbelt Region, BBVA Compass ranks among the top 20 largest financial institutions in the United States and the fourth largest bank in Texas.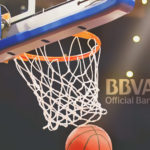 BBVA Compass is the U.S. subsidiary of BBVA (NYSE: BBVA) (MAD: BBVA), a global financial services group with approximately $740 billion in total assets, 47 million clients and operations in more than 30 countries. In October 2010, BBVA signed a multi-year marketing partnership whereby it is the Official Bank of the NBA, the Women's National Basketball Association (WNBA), and the NBA Development League (NBA D-League) in the United States, Spain and Puerto Rico.
"We are very pleased to be partnering with the Dallas Mavericks, an organization that epitomizes innovation, provides its fans with a customer-friendly experience and is committed to improving the local communities around the Metroplex," said BBVA U.S. Country Manager and President and CEO of BBVA Compass Manolo Sanchez. "As the Mavs have shown, whether you're on the basketball court or in the financial arena, teamwork plays a vital role in determining success. Our goal is to recreate that success by providing our customers with a championship caliber banking team that meets all of their financial needs."
As the Dallas Mavericks tip-off their 11th straight year of making the NBA Playoffs, the excitement of the NBA and the banking world come together as the BBVA Compass NBA Team. Works. on TourSM visits the Dallas-Ft. Worth area. Fans of all ages will have the opportunity to shoot, slam, dribble and drive on two different custom basketball courts. Adults can showcase their talents and compete against friends in skills challenges and shooting contests on the BBVA Compass Center Court. For the smaller ballers there will be a specially designed court complete with junior-sized hoops perfect for pint-sized slam dunks, three-pointers and jump shots.
In conjunction with BBVA Compass NBA Team. Works. on Tour, NBA Cares and BBVA will be conducting the Team. Works. in SchoolsSM initiative. Launched in January, Team. Works. in Schools works to refurbish schools throughout the BBVA Compass Sunbelt footprint. On May 11, BBVA Compass and NBA Cares will refurbish TJ Rusk Middle School in Dallas. As part of the revitalization, Team. Works. in Schools will provide fresh paint and landscaping, both indoors and outdoors, new reading nooks in the library, as well as renovation to the school's athletic facilities, which will include updating the scoreboards, new portable matting indoors and six in ground systems on the outdoor court.
Later this week, BBVA Compass will also be launching a program called Game Plan for Tomorrow devised to assist customers in financial goal setting and planning. Each customer who meets with a BBVA Compass banker to discuss and assess their own financial Game Plan will be rewarded with a Game Plan for Tomorrow scratch ticket and one of four guaranteed prizes, including the chance to win $10,000 in cash.