BBVA names Gifts for Good winner of $100,000 prize during finale of BBVA Momentum 2019
It's a wrap for the third edition of BBVA Momentum with Gifts for Good taking home the first place $100,000 prize for their work in corporate gifting with a social impact.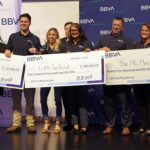 The finals of the five-month accelerator program for social entrepreneurs took place over the course of three days at the AT&T Executive Education and Conference Center at the University of Texas at Austin, with 18 enterprises preparing and delivering their pitches on their business' growth plan in front of a panel of judges including impact investors, venture capitalists, bank leaders and social innovators. Six were selected to go to the final pitch on the last day, with judges awarding Gifts for Good the first place prize of $100,000; Magic City Woodworks second place with $50,000; and The PIC Place third place with $25,000.
"All the judges agreed that Gifts for Good is already a solid business and ready to scale, which is saying something, considering the incredibly strong field of social entrepreneurs we had this year," said BBVA Director of Communications and Responsible Business and final pitch judge Reymundo Ocañas. "The difference was their focus on sustainability and ability to capture share of a large market with an impactful business model."
Ocañas was joined on the judges panel for the finale of the accelerator program by Elizabeth Dobers, BBVA USA Business Banking Director, Pepe Olalla, BBVA USA Head of Strategy and Global Business, Jim Nolen, the University of Texas at Austin McCombs School of Business Professor and Juan Thurman, Director at Southwest Angel Network.
About the 2019 BBVA Momentum Winners
Gifts for Good, Laura Hertz (Los Angeles): Provides a source for corporate gifts with a social impact, offering life-changing products made by over 40 nonprofits and social enterprises to businesses purchasing gifts in bulk.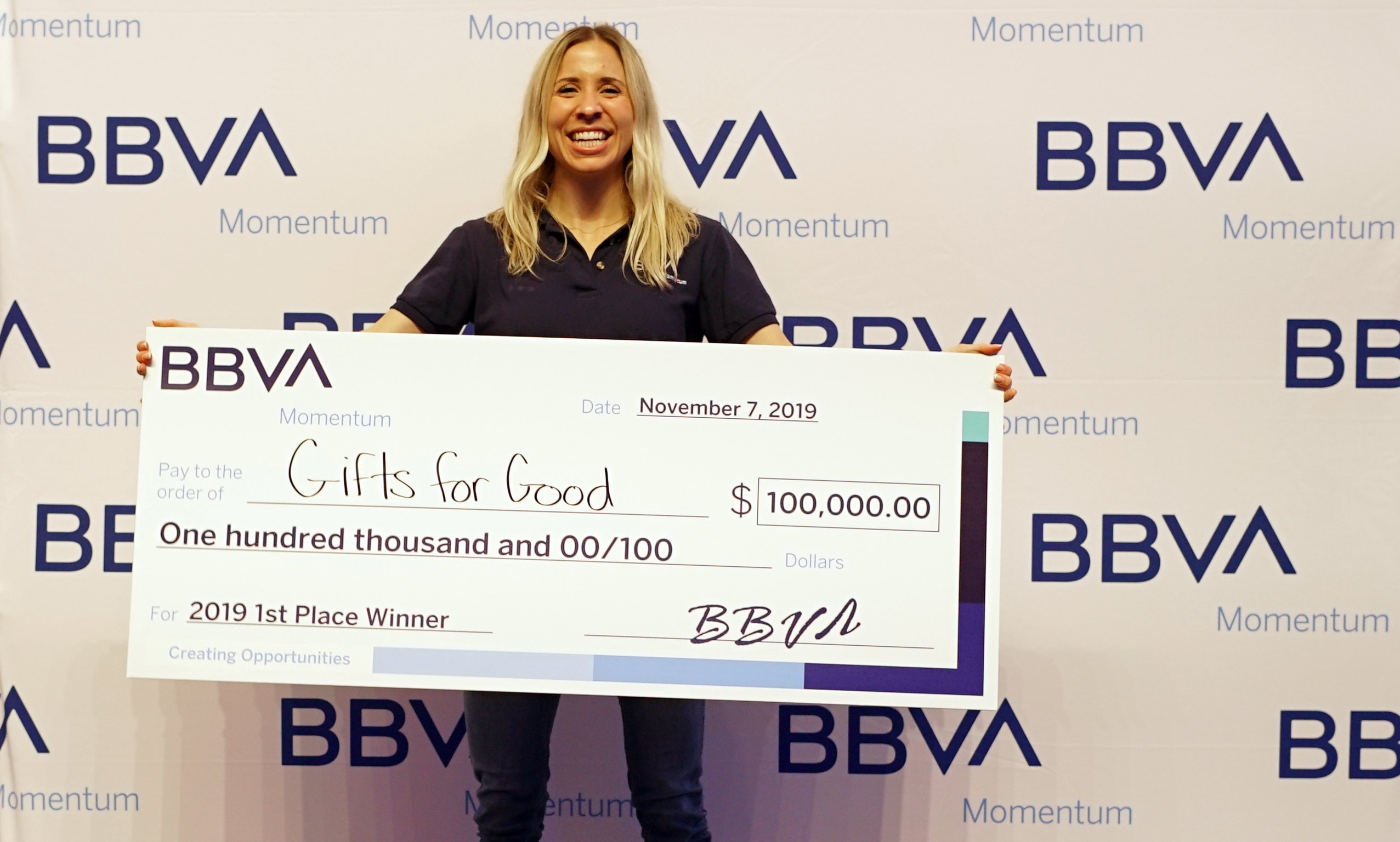 Laura Hertz of Gifts for Good, first place winner of BBVA Momentum 2019
Magic City Woodworks, Lawrence Sheffield (Birmingham, Ala.): Hires young men facing employment barriers to experience meaningful work in a healthy manufacturing company and take advantage of its dynamic life skill building curriculum.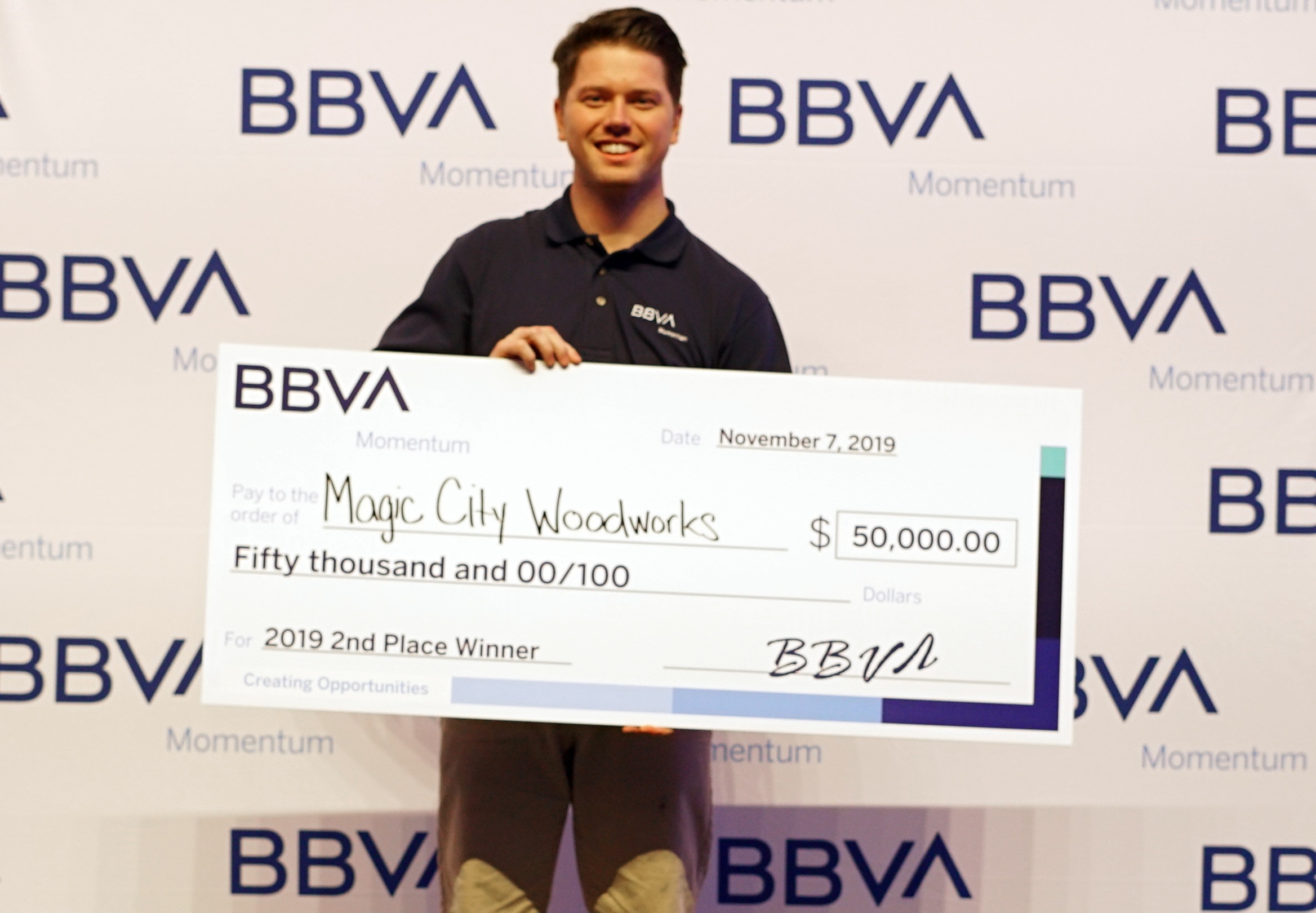 Lawrence Sheffield of Magic City Woodworks, second place winner of BBVA Momentum 2019
The PIC Place, Melanie Hall (Montrose, Colo.): Provides medical, dental, vision, behavioral health, and physical therapy through a team-based delivery model, with emphasis on patient empowerment through education and decision making skills.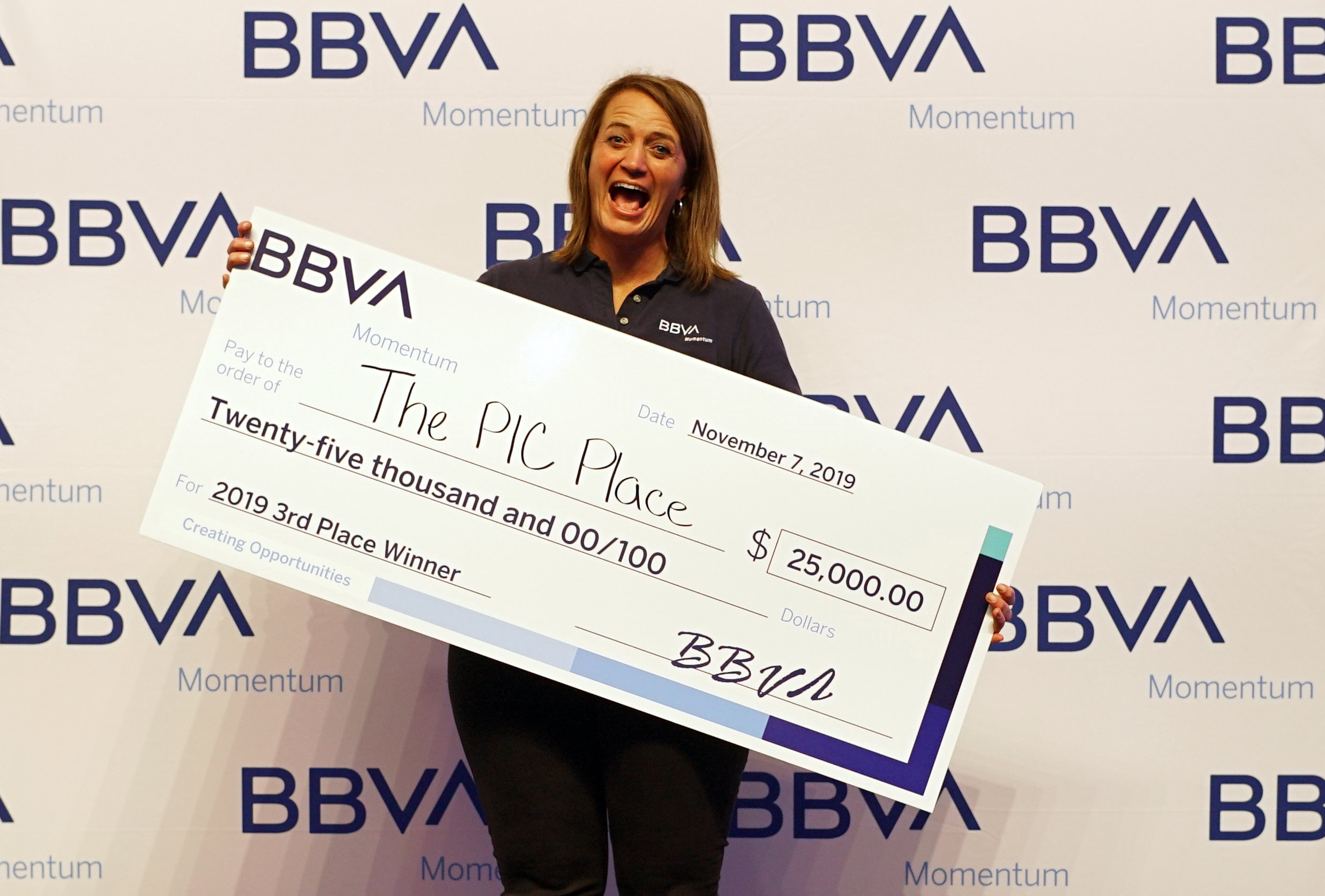 Melanie Hall of The PIC Place, third place winner of BBVA Momentum 2019
About BBVA Momentum 2019
BBVA Momentum is a global intensive training program for social enterprises which includes five months of online and in-person education, strategic mentorship and access to funding opportunities. The online component is provided by Headspring Executive Development, while the in-person training is delivered by experts from the University of Texas at Austin's McCombs School of Business. Throughout the program, each social entrepreneur receives support from BBVA mentors and specialists from the U.S. and abroad to aid their development of a comprehensive growth plan for their business. The program culminates with a final pitch day where participants present their plans to panels of judges including impact investors, business experts and BBVA leaders. At the end of the program, BBVA awards prizes to participant enterprises considered most sustainable and with the highest social impact. In addition, winners may be eligible to receive further investment opportunities, including capital to implement the growth plans developed during the program.
The top prizewinner for BBVA Momentum in 2018 was social entrepreneur Michelle Corson of Dallas, Texas who took home the first place prize for On the Road Lending, a company that finances fuel-efficient and reliable cars, under warranty, for lower-skilled workers with weak credit.
With the collaboration of more than 300 BBVA mentors and specialists, BBVA Momentum has supported 515 social companies across the globe so far and aims to reach a new participation record in 2019. At a global level, there are almost 1,000 entrepreneurs participating in BBVA Momentum 2019, a 13 percent increase over 2018.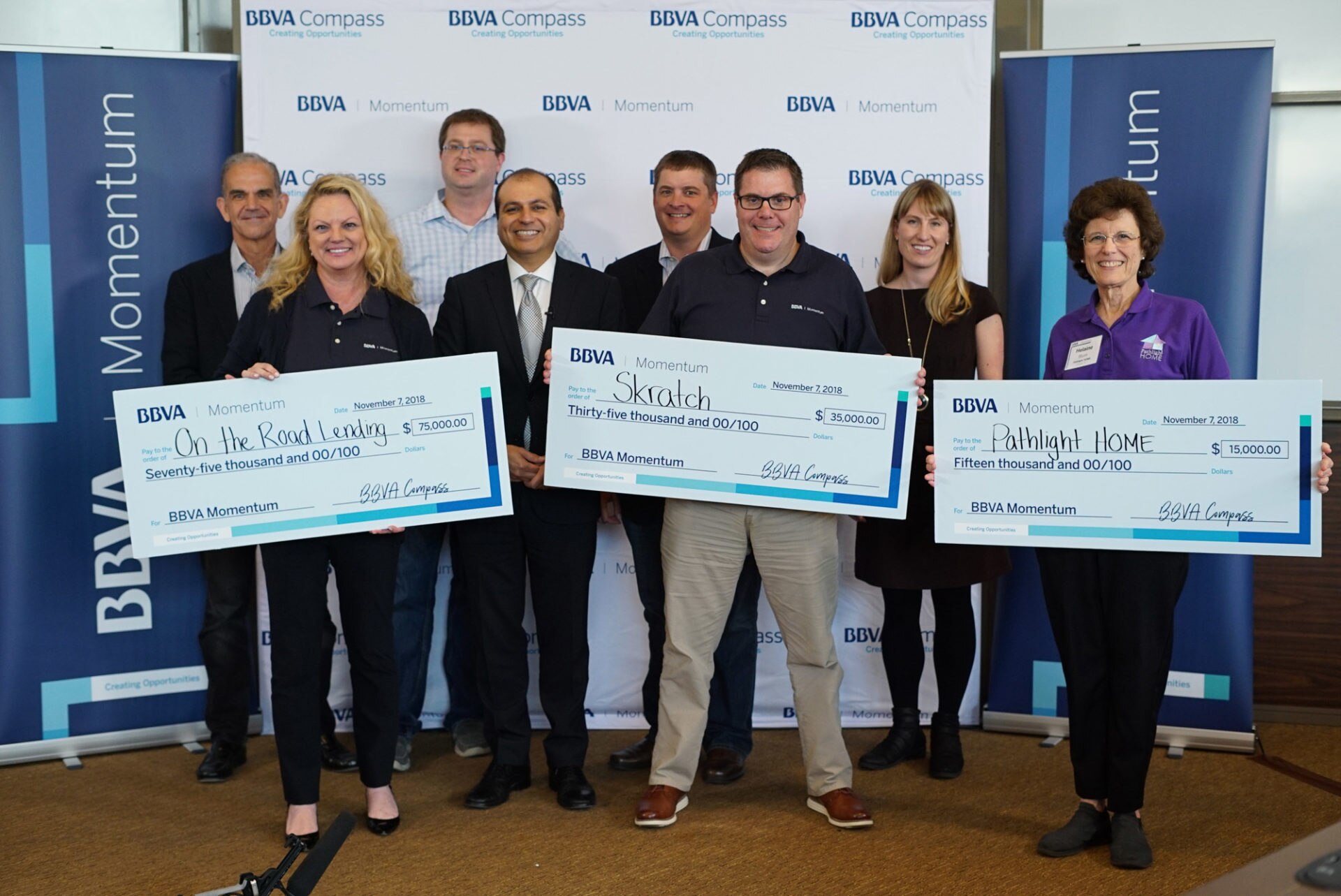 2018 winners of BBVA Momentum. (Front row, left to right): First place winner Michelle Corson of On the Road Lending, second place winner Scott Bennett of Skratch, and third place winner Helaine Blum of Pathlight HOME.
The BBVA Momentum 2019 Cohort
Looking ahead to BBVA Momentum 2020
BBVA Momentum will start the recruiting and application cycle for its 2020 edition in the first quarter, with an eye toward growing its cohort. Interested social entrepreneurs should monitor www.momentum.bbva.com/en/ for more information about BBVA Momentum 2020, including dates for application. Social entrepreneurs located in BBVA USA's seven-state footprint are welcome to apply. Those states include California, Colorado, Arizona, New Mexico, Texas, Alabama and Florida.