BBVA Research economic analysis indicates stronger growth after 4Q20 slowdown
In an economic analysis published by the BBVA Research, the team's lead economists report that the economy continued to expand in the fourth quarter of 2020, though at a much slower pace. According to the analysis, this pace reflected both solid ongoing momentum and the negative consequences of lower fiscal support and rising COVID-19 cases.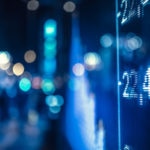 The report, published by BBVA Chief Economist Nathaniel Karp and Senior Economist Boyd Nash-Stacey, notes that real GDP increased 4 percent, according to estimates from the BEA, slightly higher than the group's forecast but significantly lower than the third quarter GDP of 33.4 percent.
The report further indicates that the stable economic performance of 4Q20 reflected a strong contribution from private investment, particularly residential, equipment, intellectual property and inventories. This mirrors the uptick in business expectations after the strong recovery during 3Q20 and the need for inventory build-up.
In addition to providing a detailed review of GDP performance in 2020, the BBVA Research report also offers a number of possible estimates resulting from possible government support packages under consideration. The analysis concludes that the fiscal response during the pandemic, unlike the Global Financial Crisis, has been timely, forceful and effective. This has put the U.S. economy in an enviable position, one that if managed correctly could cement U.S. hegemony and ensure long-term sustainability.
Read the full report here.