BBVA Research notes implications of declining U.S. fertility rate
The U.S. total fertility rate continues its downward trend, falling to its lowest point in 48 years at 1.77, according to a white paper published by BBVA Research this week. The report goes on to identify both the cause and the impact of this drop.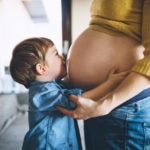 While U.S. fertility rates have tended to trend with other developed countries, between 2007 and 2017, the U.S. was one of the few developed countries that experienced a cumulative decline as opposed to the majority of countries where fertility rates remained stable or increased slightly. Fertility rates declined as a result of the Great Recession, but contrary to previous behavior, they did not recover during the subsequent expansion. This suggests that structural factors may have been the main drivers of the decline during the last 10 years, including more gender equality, greater access to labor markets, education and healthcare.
From an economic perspective, fertility rates are neither positive nor negative. However, a low fertility rate in the U.S. is regarded as negative on two major fronts. First, a lower fertility rate could reduce the contribution of labor and reduce potential economic growth. Second, funding of entitlement programs such as Social Security and Medicare -- which depend mainly on payroll taxes -- could be impacted by lower tax revenues and a shift in the dependency ratio.
On the positive side, the report indicates that many activities such as agriculture and manufacturing are becoming less reliant on a human workforce. In addition, lower fertility rates may actually be good in the context of climate change, with slow-growing or declining populations reducing pressures on natural resources and carbon emissions.
The decline in fertility rates reflects an overall improvement in terms of educational attainment and employment opportunities for women in general, but particularly for minorities. In the long-run, a lower fertility rate may not necessarily lead to negative outcomes.
---
For more details, read the full report here.