BBVA Research publishes Economic Outlook for February 2019
According to the latest Economic Outlook published this week by BBVA Research, GDP growth is expected to slow to 2.5 percent in 2019 and 2.0 percent in 2020, while the risk of recession remains elevated over the next 24 months.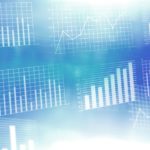 The unemployment rate increased to 4.0 percent in January, as the government shutdown pushed a large number of workers out of the labor force or caused them to be reported as unemployed. Despite this, the unemployment rate is expected to reach its lowest point in this business cycle in third quarter 2019 and the team anticipates job growth to continue to decelerate.
According to the report, the Fed is expected to wait until fourth quarter 2019 before raising rates again. This is based on current conditions -- elevated uncertainty, financial tensions and weaker growth fundamentals -- and the fact that actual and expected inflation are likely to undershoot the Fed's target in the first half of 2019.
The February Economic Outlook, authored by BBVA Research Senior Economist Boyd Nash-Stacey, also features a view of the labor market, interest rates, oil prices, and inflation for 2019.  For more details, read the full report here.