BBVA Research publishes Employment Watch: Strong job creation backed by vaccination, reopenings and massive fiscal support
According to the latest economic analysis published by the BBVA Research team, March's unemployment figures remain stubbornly high despite strong increases in employment, dropping to 6 percent for the month.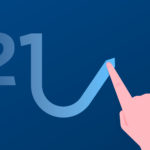 Nonfarm payrolls rose by 916,000 in March, a significant increase compared to recent months and the largest since August 2020. The increase reflects large contributions from leisure and hospitality, government, construction, education and healthcare services. The employment situation was also boosted by upward revisions to January and February reports of 67,000 and 89,000 respectively, according to the analysis co-authored by BBVA Chief Economist Nathaniel Karp, Principal Economist Marcial Nava and economist Adrian Casillas.
The vast majority of sectors saw moderate employment growth and any decreases were comparably negligible. Nearly 70 percent of the increase in total nonfarm payroll was shared between leisure and hospitality, government, construction, and education and healthcare services. The growth in these industries represent the combined impact of several forces: universal vaccine distribution; a flattening in Covid-19 cases, a recovery from extreme winter weather, the relaxation of restrictions in many places, and the American Rescue Plan Act.
The team's analysis concludes that, despite March's vigorous results, the labor market is far from pre-pandemic levels. Significant employment growth is expected to continue, though it may take several quarters to achieve full recovery.
Read the full report here.