BBVA Research released its U.S. Recession Risk Monitor, noting that the probability of a recession within the coming 12 months is at a one-year low, with the likelihood at 30 percent.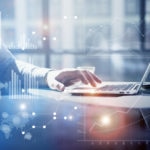 The report notes that the Fed's mid-cycle easing should help prolong the current expansion and includes a number of comparative evaluations including financial markets, consumer households, loans, bonds and real estate.
According to Nathaniel Karp, BBVA USA chief economist and the report's co-author, key concerns remain trade frictions, market liquidity and equity price correction. Deposit industrial recession in advanced economics, the global system risks are muted.
To read the full U.S. Recession Risk Monitor for December 2019, click here. For more information on BBVA Research, click here.