BBVA USA highlights focus on financial education at Boston College Corporate Citizenship Film Festival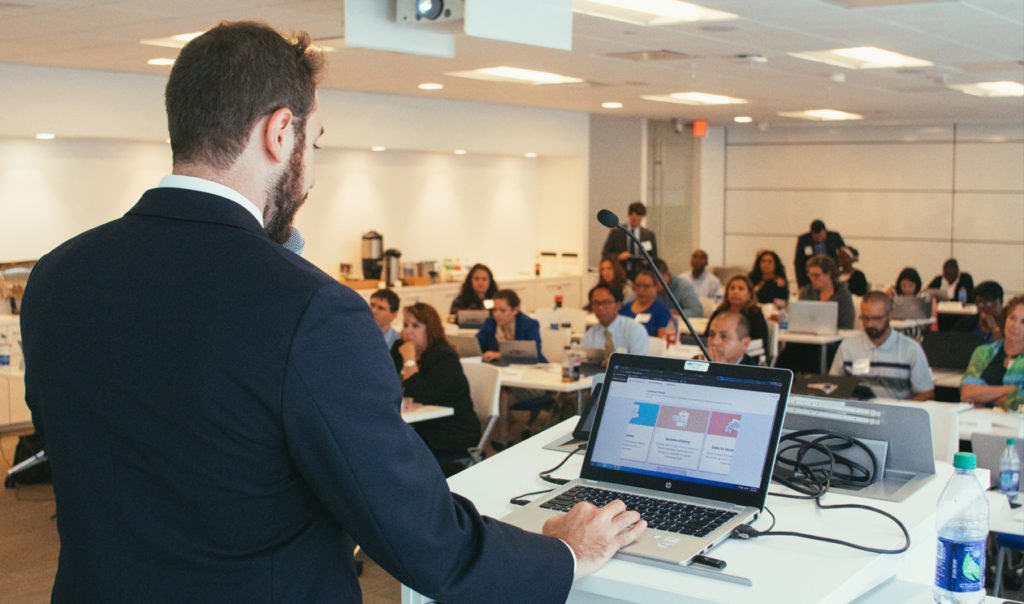 Ocañas: "Financial education is one of the most significant ways we can give back to the communities we serve."
"Financial education is one of the most significant ways we can give back to the communities we serve," said Director of Communications and Responsible Business Reymundo Ocañas.  "It's a great way for our bankers to use their talents, which is why we wanted to tell that story through our film festival submission."
Through its Centers for Financial Education and with support from strategic partnerships, BBVA was able to provide financial education to more than 12,000 adults in 2019, exceeding its goal of 10,000 adults.
The bank's film festival submission, entitled "Bringing the Age of Opportunity to Everyone," documents BBVA's financial workshops as well as its annual celebratory event, Project Blue Elf. The holiday-themed event brings community members together for games and refreshments, and also recognizes and rewards one community member who has demonstrated particular effort in achieving their financial goals.
"It's so rewarding, particularly for our employee volunteers, to have this chance to recognize and celebrate all the hard work participants put into their financial education," said Evan Matzen, Director of Corporate Citizenship.  "We were able to capture some of that in the film, and it's clear that these financial programs, and the partnerships we've forged, are really changing lives."
The winner of the Boston College Center for Corporate Citizenship film festival is determined by public voting. To view and vote for the BBVA USA's film festival submission, click here.
Learn more about Boston College Center for Corporate Citizenship here.