Until the first years of the 1940s, neither Banco de Bilbao nor Banco de Vizcaya had a permanent chairman. Despite the fact that the former was founded in 1857, and the latter, in 1901, their respective boards of directors had previously been chaired by individual board members in rotating periods of one year.
This practice might seem odd today, but it was the standard until shortly after the end of the Spanish Civil War. The most important executive at that time was a bank's chief executive officer. Thus, the position of chairman was held in rotation by individual board members on a fiscal-year basis since the role was more one of representation than of management.
Then, in January 1941, during a critical period in which Banco de Bilbao needed to adapt to the complicated circumstances in which Spain found itself after the Civil War and also to strict government measures, the then-current Chief Executive Officer, José Manuel Figueras, retired and Víctor Artola was appointed as his successor. One year later, on 31 January 1942, the first Annual General Meeting since 1936 was held and, at it, the bank's Articles of Association were amended. One of the more important changes was to set aside the tradition of rotating the chairmanship of the Board of Directors on an annual basis, and to stipulate that, from that time forward, the position would be permanent. After the Annual General Meeting, Banco de Bilbao's Board of Directors meet and unanimously appointed Julio de Arteche y Villabaso to this position.
José Manuel Figueras Arizcun, from Bilbao, was Chief Executive Officer of Banco de Bilbao from 1919 until, as stated above, he retired in early 1941. The son of José Joaquín Figueras, he was a member of the Spanish Parliament, and, in the period October 1929 to February 1930, in addition to his brilliant leadership of Banco de Bilbao, he was also Governor of the Bank of Spain. His being made Chief Executive Officer broke with a tradition of appointing professionals from Vizcaya to that position. After José Luis Villabaso's sudden death – and since the bank had begun to expand in Spain – he was promoted after having previously served brilliantly in the Madrid Office and, prior to that, at Crédit Lyonnais, where he headed the General Sub-Directorate. Figueras was a financier with an extraordinary reputation in Madrid, and he had important contacts among Spain's political and economic elite. After stepping down as Chief Executive Officer, he was made a member of the Board of Directors and held that position until his death on 10 March 1944.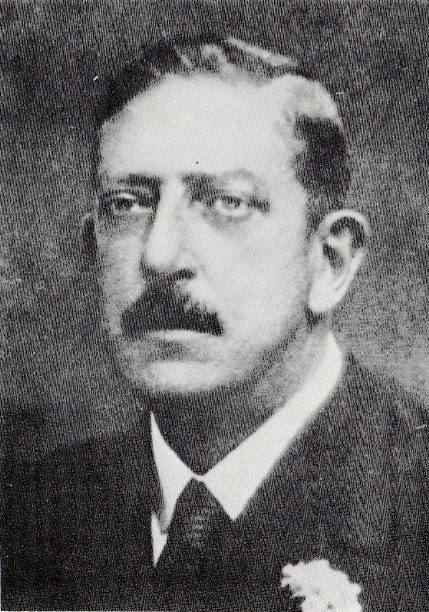 José Manuel Figueras
Víctor Artola y Galardi, Figueras' successor, was Chief Executive Officer of Banco de Bilbao from 1941 until he passed away at the end of 1954. He happened to have been born in Port Said, Egypt, but was raised in Guipúzcoa and had had an impressive professional career prior to joining Banco de Bilbao. He had worked as an attorney in Tangiers and been the Chairman of the Finance Committee of the Guipúzcoa Delegation prior to being appointed Chairman of the Caja de Ahorros Municipal de Bilbao. He then became Chairman of the Finance Committee of the Vizcaya Delegation and, during the Civil War, he was Chief Executive Officer of Banco Guipuzcoano, after which time he joined Banco de Bilbao. In March 1953, after having served 12 years as Chief Executive Officer of Banco de Bilbao, he was also appointed a member of its Board of Directors. However, a year and a half later, upon returning from a trip to the United States, he became ill and died suddenly in Madrid.
The professional partnership of Víctor Artola as Chief Executive Officer and Julio de Arteche as Chairman was decisive in allowing Banco de Bilbao to successfully negotiate the difficult years of the 1940s. Together, they turned the bank into an entity with a national presence without sacrificing international ambitions.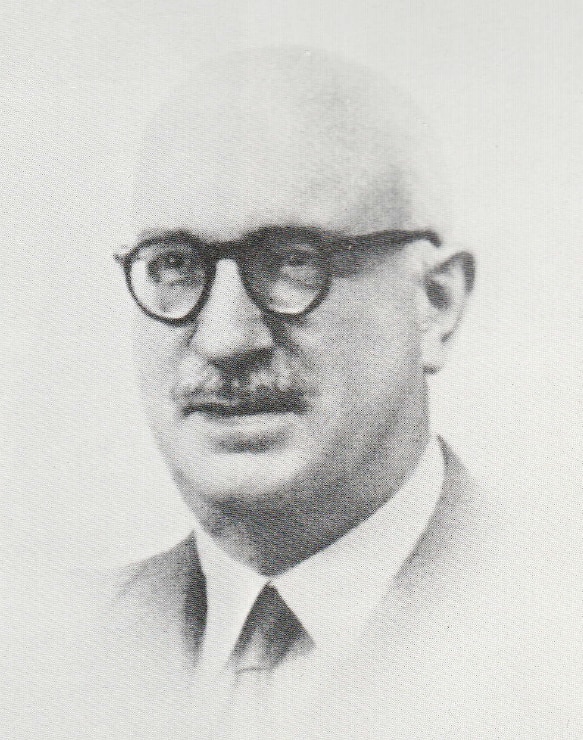 Víctor Artola
Julio de Arteche y Villabaso, from Bilbao, was the son of José María de Arteche y Osante, a liberal politician from Vizcaya who had served in the party of Práxedes Mateo Sagasta and become President of the Vizcaya Delegation. Arteche had planned to become an industrial engineer but abandoned his studies while still three classes short of a degree when he was appointed as a Director of the Banco de Bilbao at 25 years of age. He then began his professional career under his uncle, José Luis Villabaso y Gorrita, who was Chief Executive Officer of Banco de Bilbao and Managing Director of Banco de Comercio.
Julio de Arteche remained a member of the bank's Board of Directors throughout his entire professional career with the exception of a brief period in which the Basque Government of José Antonio Aguirre relieved the directors of their positions. From the time he was appointed Chairman of Banco de Bilbao, Arteche was well known for his hard work. He created the bank's central administration, founded the Foreign Division, and developed a network of offices throughout much of Spain. He was especially interested in the productive sector and so chaired companies such as Iberdrola, Pepelera Española, Nitratos de Castilla, Cellophane Española, Constructora Nacional de Maquinaria Eléctrica, and Sociedad Española de Construcciones Electromecánicas. He was even made vice president of other companies as important as SEAT and Telefónica. Those who knew him emphasise his great ability to maintain relationships and his fine diplomatic skills. In 1950, the Spanish State granted him the aristocratic title "Count Arteche".
At 70 years of age, he returned to school and completed the three courses he put on hold at age 25, thus becoming an engineer while in his 70s. On 12 July 1960, while still Chairman of Banco de Bilbao, he passed away in Madrid just prior to his 82nd birthday.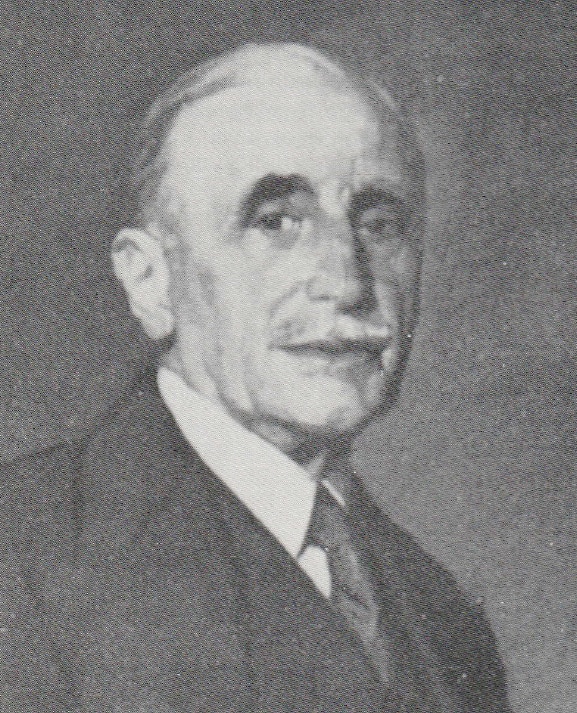 Julio de Arteche