It's been over 20 years since we first landed in Colombia, drawn by the enormous potential of the country, in what after years of hard work has been proven to be a more than successful bet. A bet we stand by and renew every day, a commitment to the millions of Colombians that get up every day to kick-start a country that, without a doubt, is in the spotlight.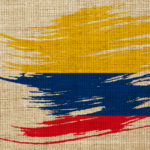 But Colombia is more than just a fad. With a population of over 48 million, a sizeable highly-skilled workforce, historically solid institutions and an economic policy based on orthodoxy, Colombia has become, in its own right, a magnet for investments and country whose relevance in the international context is higher than ever. And this is something that owes a lot to the scenario made possible by a historic and encouraging peace process that we all hope will put an end to decades of violence.
BBVA has invested over $450 million in recent years - mostly on technology – in order to become the best bank for our customers. We have also recently completed our ambitious expansion plan, which has led us to open 100 new offices. And so we will continue, decidedly committed to the development and the richness of Colombia, because if the present is good, the prospects for the years to come couldn't be better, because Colombia's future looks bright.
Of all the group's banks within the South American perimeter, BBVA Colombia holds the largest share in the retail business. Compared to our competitors, we are ranked number one in customer satisfaction, as is the case in many of the countries in which the Group operates. The bar has been set high, but we are more than ready, because we have the best team, and so I can feel it every time I get the opportunity to visit the country.
For all these reasons, we have chosen to devote this first countries' special to Colombia and our bank there, to take a closer look at the most relevant aspects of our franchises and its local characteristics. This week… welcome to one of the most prominent institutions of the BBVA Group, welcome to BBVA Colombia!