Community Giving and Employee Involvement At The Heart of CRA Performance
Earning an outstanding rating for CRA performance is a rare accomplishment -- fewer than 10 percent of banks earn that rating.  For BBVA Compass, it's a clear reflection of the cultural shift that's taken place within the organization over the past three years.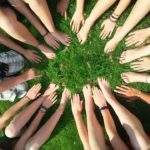 These are the numbers that reflect our employees' own personal commitment.
"The enormous work the bank does in community development lending and investing is a source of great pride for me, but our efforts around community giving and employee involvement are particularly close to my heart," said BBVA Compass Director of Communications and Responsible Banking Reymundo Ocañas. "These are the numbers that reflect our employees' own personal commitment to the communities where they live and work, as well as the Foundation's outreach to community members in need."
During the exam cycle, the bank's Community Giving Program invested more than $22 million in charitable sponsorships from the bank and grants from the BBVA Compass Foundation for community-based programs and events. In addition, The BBVA Compass Foundation introduced social impact initiatives in community development finance and entrepreneurship.
The Opportunity Fellows Program, designed to address the human capital pipeline for leaders in the CDFI industry, launched a two-year term in 2016, while the global initiative, BBVA Momentum, moved into the U.S. in 2017, providing both professional education and a total of $205,000 in seed money to aspiring entrepreneurs. The 2019 Momentum program began in February and will continue accepting applications through March 31.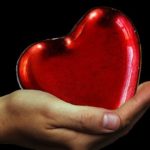 Over the past two years, the Foundation invested nearly $600,000 in immediate disaster relief donations following severe flooding in Central and Southeast Texas and the aftermath of Hurricanes Matthew, Harvey and Irma. In addition, bank employees donated their  time to more than 4,000 qualified community development service activities, totaling nearly 45,000 hours.
Inside the bank, newly established BBVA Compassion program gives employees the opportunity to make charitable donations that go directly to fellow employees who have been impacted by natural disasters, medical issues or other personal challenges. "BBVA Compassion has formalized and embedded giving as part of culture and our DNA," said Ocañas.
Learn more about the bank's efforts around community development lending and investments, watch for additional stories coming soon.