In the summer of 2018, Pablo Martín sequestered himself for almost 100 days in a cabin in the Swiss municipality of Montricher. His purpose: to write 'Memories of an Old Hardhead'. At the time he would never have imagined that the plot of his novel would so closely reflect the reality of 2020.
We find ourselves in the year 2066, and a worldwide pandemic caused by the spread of a lethal virus takes the lives of 30 million people. The story's protagonist must confine himself along with other characters in a mental health facility, the Institut Pere Mata de Reus.
This fictional representation of society unfolds in a dark, futuristic setting, and the novel's coincidental timing with the coronavirus pandemic provides its author — and all who know him — ceaseless astonishment. "It's a paradox: I freely self-isolate with the express purpose of understanding what this character might feel within a couple of years of confinement. One imagines things for fiction that you don't think will ever happen. It's strange and at the same time sad," Pablo Martin says about his novel which has shot to fame even before its publication, scheduled for October.
The similitude between fact and fiction is such that the Catalan author is mooting the idea of taking advantage of the time before the novel's publication to include some pages that address the current situation. In an interview with Spain's daily newspaper, 'El País,' he admits that "readers aren't the same as they were before" and when it is published "they will read a novel and wonder why the coronavirus isn't mentioned."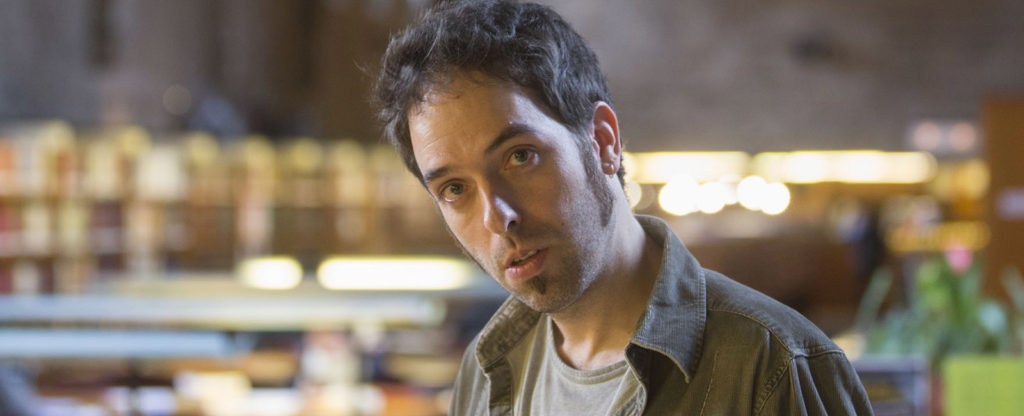 Pablo Martín, writer of 'Memories of an Old Hardhead' and BBVA Foundation Leonardo Grant recipient. - BBVA Foundation
A tribute to our elders
The story, "the intimate diary of an 89-year-old, kept in confinement with other people," has unwittingly become a tribute to the elderly, one of the groups that is most vulnerable to and most ravaged by COVID-19. "It deals with the vindication of old age or senescence. They are the ones who hold up best under sequester because they lived in a pre-technology age," Martín maintains.
The COVID-19 health crisis came from out of the blue to preempt the third installment of Pablo Martín's trilogy. The author wrote the second part, 'Tuyo es el mañana' (Your's is Tomorrow), thanks to a BBVA Foundation Leonardo Grant. The Catalan writer confesses that, although the novel is set in the year 2066, when he was writing it he was writing about his fears, that now have been exacerbated by a very real pandemic. "In point of fact, I write about the fears I have, that we all have at this point in time," he concludes.