The last week of April could mark the turning point for the signing of the TTIP, the free trade partnership between the US and Europe. Several key appointments are scheduled to take place during those days, including Obama and Merkel's face to face meeting. All these appointments will be key for the eventual signing of the treaty in 2016.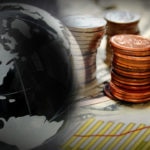 Key dates to watch out out for
First, Barack Obama is in Germany. The U.S. President met yesterday with German Chancellor, Angela Merkel, and had the chance to talk about the TTIP, which was one of the key points of their agenda. Against the backdrop of the Hannover Trade Fair in Germany, the U.S. president, the German chancellor and Jean-Claude Juncker, President of the European Commission, met with the hope of paving the way for the ratification of an agreement over the TTIP this year, before the U.S. Administration transition begins, regardless of the outcome of the November presidential elections.
Also during the Hannover Fair, and on the occasion of Barack Obama's visit, the panel 6th EU Policy Reception: TTIP - What's in it for Engineering? will be held today, to discuss the progress made so far and the way forward for the negotiations. The roster of panelists includes United States Trade Representative Michael Froman and European Commission Trade Commissioner Cecilia Malmström and Bernd Lange, President of the International Trade Commission of the European Parliament.
In parallel, the 13th round of TTIP negotiations between the U.S. and the EU is also set to begin today in NY. Representatives from both sides of the Atlantic will meet this week to consolidate the progress achieved during the last meeting held in February.
Over a the course of the 5-day round of negotiations, representatives of both blocks will meet and cover all areas of treaty, paying special attention to the access to the good and services and the public contracting segments. The previous negotiation session focused on regulatory cooperation in different industrial sectors. Now, the focus is placed on the improvement of access to the different markets and a key topic for companies such as the possibility to public bidding processes on both sides of the Atlantic.