Digital transformation in the banking industry cannot be overstated. From mobile capabilities to digital check deposits to P2P platforms such as Venmo and PayPal, the wave of digital is washing ashore on every financial institution's line-of-business. This constant shift can provide customers numerous options when managing their finances.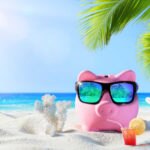 That includes assets. 
BBVA USA's Asset Management team works closely with clients to develop a custom, discretionary asset management strategy. As technology advances, so does the team's capabilities in helping clients achieve their financial goals and protect and grow client assets.
The team recently answered a few questions centered around the topic of digital - including impact on asset managers, client preferences, and the future of asset management in the realm of technological evolution.
Specifically, how can digital help people with asset management? Digital should be a complement to the services that BBVA provides, allowing our team to make it easier for the client to see their account information, read market news and gain easy access to statements and other important documents - at a minimum.
Does digital spell the end of asset managers? How can both co-exist and not be mutually exclusive? No. Digital is not the end of asset managers. Yes, both can co-exist. They are completely different experiences. For those clients that want to do everything online and not speak to someone, we should have an offering for that. However, as your assets grow and your needs become more and more complex, needing to speak to an advisor becomes more and more important. Especially since there are so many options out there that can help clients achieve their goals. It is really important that we understand what keeps them up at night - what they want to achieve, risk tolerance and time horizon.
What would you tell a customer who is reluctant to use digital to help manage their assets down the line? That this option is completely fine. It is a client's preference on how they want access to their information. Higher net-worth clients tend to want dedicated advisors and a high touch relationship. We offer tailored solutions that cater to specific client preferences.
What kind of regulations would you anticipate as digital grows in the wealth management sector? At this point, it is more about understanding the technology that is available;  how we can leverage that technology to ensure that we are still meeting our regulatory requirements through a different channel that is meaningful for our clients.
What do you see in the future for asset management in the digital space for BBVA USA? We have a client portal for our asset management and trust clients that we just upgraded in July of this year. We also have the ability for clients to build their own financial plan online in the comfort of their own home. We are always looking for ways to improve the client experience. That obviously means that we have to provide digital tools that make it easy for them to do business with us and give us the information that will allow our financial advisors, portfolio managers and trust advisors the ability to help meet the expectations of the clients in the most convenient way possible.
For more information on the BBVA USA Asset Management team, click here. For more on the bank's The SmartPath® Process, click here. To speak to a BBVA USA advisor, go to this page.