Unexpected life changes occur frequently, and with them come ripple effects that uncover even more twists and turns. The effects could be costly for your family – especially if you're not around to help.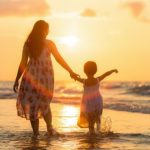 Some things may fall through the cracks – and understandably so. There are so many components to the game of life, and there isn't that much time in the day to get everything covered.
Ironically, one of those components is life insurance – designed to help people and their families guard against the unexpected. So when a seismic shift in your life happens, it's imperative to think about whether your current life insurance policy continues to meet the needs of your changed or changing situation.
So when should you be sure to review your insurance coverage?
Here are some events that could occur and call for a policy review or maybe even different coverage…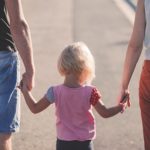 Major life events
Divorce
Marriage
Second Marriage
Birth of a child
Significant income change
Retirement
Started, bought or sold a business
Added a business partner
To help you calculate how much life insurance you'll need, it's also helpful to complete a needs analysis.  Your financial situation is unique – there is no one-size-fits-all solution.
Here are some examples of potential coverage for you and your family:
The bare minimum – as in the minimum coverage more people should have.
Equal to: One or two times your annual income to potentially cover final expenses.
Possible add on that could provide income replacement for your spouse and children, in addition to final expenses and outstanding debts.
Equal to: Four to five times your annual income.
Adding coverage that could take care of final expenses, debts, income replacement and future financial needs. (i.e. College for the kids.)
Equal to: Ten times your annual income.
For more information on insurance products available through BBVA Compass Insurance Agency, please click here.
Important Disclosures
Insurance products are offered through BBVA Compass Insurance Agency, Inc., an affiliate of BBVA Compass.
Insurance Products:
Are NOT Deposits
Are NOT FDIC Insured
Are NOT Bank Guaranteed
May LOSE Value
Are NOT Insured By Any Federal Agency
BBVA Compass is a trade name for Compass Bank, Member FDIC.