Economic growth in Latin America will gradually increase over the next two years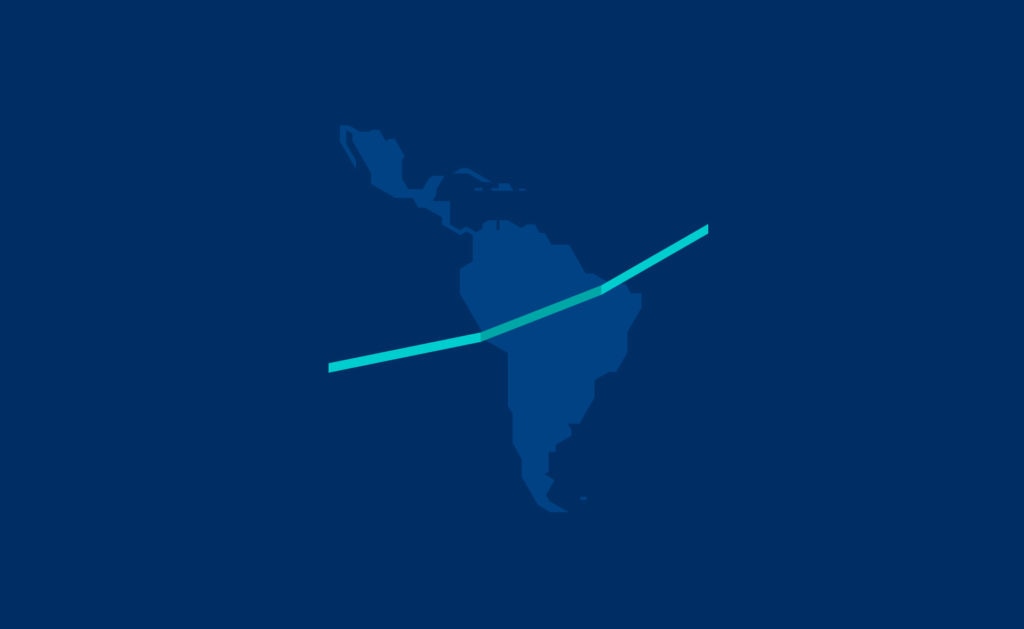 The region's economy grew by 0.6% in 2019, one tenth less than in 2018 (1.6%), and below the forecasts at start of the year, which put growth at 2.1%. Improvement of the global context, supported by the agreement between the US and China, the trend toward expansive monetary policy, and reduced financial volatility will all help to stabilize the economy.
Latin America faces some big challenges in 2020. After finishing 2019 with lower-than-expected growth, the region's recovery should reach 1.4% for this year and 2.1% for next year. This is apparent from BBVA Research's Latin America Economic Outlook report for the first quarter of 2020. Low growth has mainly been the result of the global slowdown and political uncertainty in many Latin American countries.
The report by BBVA Research notes that while recovery is expected across the region for the next twelve months, each country will behave differently. Peru and Colombia are the two countries that will be closest to their potential, exceeding 3%, while the two large economies in the region, Mexico and Brazil, will stay below 2%. Argentina will remain in recession, as it faces a shortage of foreign currency and high inflation, while Chile will feel the impact of mass protests during the last quarter of 2019, causing its growth to stagnate at 0.4% in 2020. Increasing domestic demand and investment will be the two main levers supporting growth over the next two years in most countries.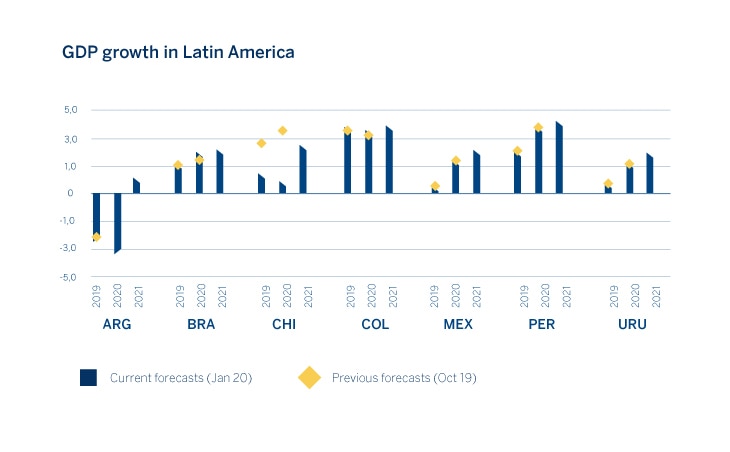 GDP growth in Latin America. Source: BBVA Research
Growth with risks in the region
According to Juan Ruiz, Chief Economist at BBVA Research for Latin America, "the recovery in Latin America will be gradual in 2020 and 2021, but growing uncertainty represents a risk. The big challenge is to increase growth in an uncertain environment and with fixed prices for raw materials."
In Mr. Ruiz's opinion, "expansive monetary policy in a context of controlled inflation will help to support growth over the next two years. In addition to the improved global context and reduced uncertainty, there have been local factors supporting recovery, such as the new trade agreement in Mexico (T-MEC) and the increase in public investment in Peru."