LOL. BRB. AFK. BTW. IMHO. Social media and texting have made this kind of alphabet soup ubiquitous. But what about FDIC?  You see those letters on nearly every bank branch and every bank website you visit. But what do those letters mean? What do they even stand for?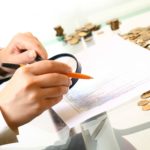 The Federal Deposit Insurance Corporation is an independent agency of the U.S. government. It protects you against the possible loss of your bank deposits in the unlikely event that your insured bank fails.
How FDIC coverage works
FDIC coverage is automatic for every deposit account opened at an FDIC-insured bank, so there's no need to apply. Because Each depositor is covered up to $250,000 per institution.
How to maximize your coverage
Because FDIC coverage is based on ownership categories (single accounts, joint accounts, etc.), you can set up accounts to ensure maximum coverage. For example, if you share several accounts with your spouse, you can establish one account jointly, and two additional accounts in your names individually. That could increase the combined coverage to $750,000 because each combination of account holders is treated as a separate depositor. You can check the FDIC coverage of your accounts using the FDIC Electronic Deposit Insurance Estimator (EDIE) here.
Revocable trusts and retirement accounts are also insured separately. Learn more about specific coverage here.
Of course, you can also distribute your money across more than one financial institution, since deposits are insured at each bank separately.
Which products are protected
FDIC insurance covers all types of deposits at an insured bank; it does not cover investments, even if they are purchased at an insured bank.
For example, FDIC insurance covers checking accounts, savings accounts, money market accounts and CDs, but it does not cover mutual funds, annuities, municipal securities, treasury bills, stocks or bonds. This is not a complete list, so be sure to talk to your banker about your specific deposits or investments to be sure.
Learn more about the FDIC-insured checking and savings options available at BBVA Compass.
---
Oh, those letters at the start? Laughing out loud (LOL), be right back (BRB), away from keyboard (AFK), by the way (BTW), and in my humble opinion (IMHO).