From birthdays to Buffett and blockchain, this week had a little bit of everything in fintech. Check out the headlines below for what you might have missed.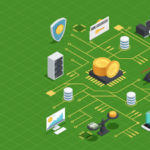 Blockchain: Mastercard recently received a patent for the "fractional reserve management of blockchain assets." According to Coingeek, the "filing explains how the payments processor will use laws of the fiat banking system to help solve safety problems associated with cryptocurrency transaction." American Banker, meantime, takes a look at what the patent could mean for banks.
The Oracle of Omaha delves into fintech: Warren Buffett's Berkshire Hathaway invested around $600 million recently in two fintech companies: Brazilian payment processor StoneCo Ltd. and India's mobile-payments service Paytm. According to the Wall Street Journal, the investments are notable because Berkshire investments are typically in blue-chip companies and proven revenue-generators like utilities, and mostly in the U.S.
A (non) revolution turns 10: Bitcoin hit double digits this week, but it hasn't quite lived up to its initial hype. The Wall Street Journal has a retrospective a decade in the making and looks at the road ahead.
Ditching paper in cashier's checks: Swiss startup Liquineq is launching a distributed ledger for cashier's checks.
Not a fintech, but the Silicon Valley competition is real: Capital One CIO Rob Alexander talks to the Wall Street Journal's Sara Castellanos, and says in part that the bank's technology staff now numbers 9,000 up from 2,500 in 2011 due to pressures from other banks and fintechs.