The ripple effects from the Office of the Comptroller of Currency announcing it would accept applications for banking licenses from fintechs are still being felt.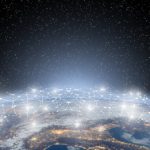 This week's headlines showcased more news from that end, and a large publication asking for nominations for top fintechs in the country, or that have "significant U.S. operations."
For more on what you might have missed this week, here are the top news stories from the fintech world in the last seven days:
A cautious approach: Financial technology companies that lend online are sounding a cautious note on a U.S. banking regulator's plan to offer them special federal charters because of concerns over legal challenges and requirements that are more onerous than expected. (Source: Reuters)
Economic game-changer?  A small but growing number of fintech companies have been responding to the changing workforce with solutions meant to help them manage the ups and downs of their money at a time when most Americans don't have enough savings to cover a $1,000 emergency. (Source: Bankrate)
Calling all top fintechs: Forbes is updating their Fintech 50 list, highlighting the top private companies that are transforming finance through technology. The publication divides the work into different fintech subcategories, aims to become experts of each, speaks with industry analysts, entrepreneurs and executives, evaluates hundreds of companies and ultimately selects 50. (Source: Forbes)
Note: Every Friday, BBVA Compass, a leader in the U.S. digital banking revolution, publishes its weekly Fintech Friday article, giving you headlines you might have missed in the world of fintech across the country.