Mortgages and real estate were at the forefront of the fintech news headlines this week in the U.S.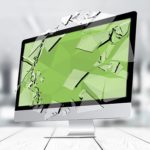 In addition a new fintech was launched this week, and they have a noble and ambitious goal for consumers – and it involves a BBVA flavor.
See below for more information on what you might have missed in this week's fintech news headlines across the country:
Fixing Errors: A fintech startup called Upturn, which launched this past week, is attempting to solve a critical problem in the modern financial age: inaccuracies in credit reports. Upturn was incubated by and is currently owned by BBVA's New Digital Business unit, the bank's fintech lab and part of its mission to fend off competition by innovating from within. (Source: American Banker)
Bait: Self Lender, a fintech designed to help consumers build their credit, is launching a secured credit card next year in the hopes of attracting big-bank partners that can use it to comply with the Community Reinvestment Act. (Source: American Banker)
The Mortgage Arena:  Fintech lender Prosper, a longtime player in the personal lending space, has set its sights on the home equity sector, announcing plans Wednesday to enter the mortgage arena with the release a digital HELOC product in early 2019. (Source: Housing Wire) 
Real Estate Disruption: Fintech was once a pie-in-the-sky idea, but today it has become a buzzword due to a number of reasons. No matter how you look at the financial industry, there appears to be a startup that threatens the traditional methods. (Source: Equities.com) 
Note: Every Friday, BBVA Compass, a leader in the U.S. digital banking revolution, publishes its weekly Fintech Friday article, giving you headlines you might have missed in the world of fintech across the country.