New York State made a big splash in the fintech news headlines this week, which could (or not) create a ripple effect.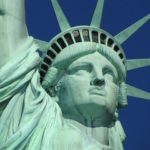 In other news, a financial technology investment firm has high hopes, and a columnist gives thoughts on the future.
Here's what you may have missed this week in the fintech headlines across the U.S.:
Lawsuit developments: New York state's top banking regulator on Friday sued the federal government to void its decision to award national bank charters to online lenders and payment companies, saying it was unconstitutional and put vulnerable consumers at risk. (Source: Reuters)
Why you should care: The fintech banks are coming. With regulators accepting applications from financial technology startups for national bank charters, traditional banks are going to see a lot more competition. Potentially bad news for them. But for consumers, it could be a win if it results in better service and lower costs, according to a column by Donna Fuscaldo, published by Forbes this week. (Source: Forbes)
Aiming high: Ribbit Capital, the financial technology investment firm whose portfolio includes hits like the no-fee mobile investment platform Robinhood; cryptocurrency wallet and marketplace provider Coinbase; and Root Insurance, the automotive insurance platform that just joined the billion-dollar startup club; is raising $420 million for its latest fund, according to a filing with the Securities and Exchange Commission. (Source: TechCrunch)
Note: Every Friday, BBVA Compass, a leader in the U.S. digital banking revolution, publishes its weekly Fintech Friday article, giving you headlines you might have missed in the world of fintech across the country.