New doors may be opening for some fintechs across the country, at least according to one news source.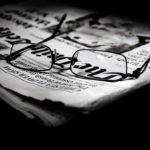 Other headlines this week centered around a fresh batch of funding for two particular startups, both on the East Coast, while a new survey shows some people are somewhat skeptical about using mobile apps for their finances.
For more details, see below for what you might have missed in the fintech headlines this week:
Some concern: Nearly one-third of U.S. banking consumers use online and mobile apps for money management, but many worry about the privacy of their data used in these apps and want more control over what can be accessed, according to a new survey conducted by The Clearing House. (Source: Mobile Payments Today)
A new avenue? Tech-focused startups are knocking on the door of a $15 billion industry that's dominated by just four companies: Title insurance. A California regulator announced Tuesday that, for the first time, it gave approval to a tech-focused startup title insurer to operate in the biggest U.S. state by population. (Source: Bloomberg)
Fresh cash: Vestigo Ventures, a Boston-area venture firm that backs early-stage financial technology companies, said Thursday it has raised $58.9 million for its debut investment fund. Cambridge, MA-based Vestigo got started two years ago and aimed to raise between $50 million and $75 million for its first fund, according to its co-founder last year. (Source: Xconomy)
Even more fresh cash: Tampa-based Financial Information Technologies, a payment processor and analytics company for the alcohol industry, received a "strategic investment" from private equity firms TA Associates and Luminate Capital Partners. (Source: Tampa Bay Times)
Note: Every Friday, BBVA Compass, a leader in the U.S. digital banking revolution, publishes its weekly Fintech Friday article, giving you headlines you might have missed in the world of fintech across the country.