BBVA Compass participated in the first annual "World Trade Day Atlanta" in early May, organized by the World Trade Center Atlanta.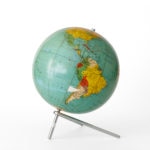 The daylong event focused on global trade, cross border investments and included panel discussions on advanced manufacturing, digital technologies and new energy markets. The bank, a member company of the World Trade Center Atlanta, was among the event's sponsors and BBVA Compass Senior Vice President for the International Commercial Banking group Christian Louis participated on a panel, "Emerging Markets: Still Driving Economic Growth?"
Joining Louis on the panel were Charles H. Kellstadt Professor of Marketing at Emory University Dr. Jagdish Sheth, Metro Atlanta Chamber of Commerce Chief Economist Dr. Thomas J. Cunningham and Economic Development Advisor Jerry Striplin. The panel was moderated by Dr. Penny Prime, founder and director of the China Research Center and Professor at the Georgia State University Robinson College of Business.
According to Louis, discussion was wide-ranging, and the panelists were generally upbeat about the possibility of consistent economic growth in emerging markets, specifically Latin America, as concerns about the economic impact of last year's US presidential elections begin to dwindle.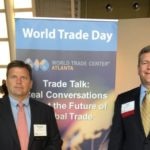 Other topics, he said, included FDI, or Foreign Direct Investment, into Atlanta, which led to a discussion on the importance of Atlanta in the payments landscape, and the relative potential of a new technology like blockchain to bring increased FDI to the city.
The panel was one of several throughout the day which kicked off with a keynote address from Matthew McGuire, the former executive director at the International Bank for Reconstruction and Development (IBRD) of the World Bank Group.
BBVA Compass is active in the Atlanta business scene, operating a commercial banking office which staffs members of the Commercial and Commercial Real Estate teams.