Flaming phones and falling drones: tech ups and downs in 2016
As with so many other aspects of life, 2016 was a strange year for technology, more likely to be remembered for what went wrong than for great innovation. Samsung's Galaxy Note 7 exploded, GoPro recalled its Karma drone after some started falling out of the sky and rampaging Pokémon Go players caused havoc.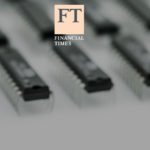 Yet amid the chaos there were some subtle breakthroughs in the tech industry this year. Some were unglamorous but much-needed improvements to things we already take for granted.
Apple's iPhone 7 and Google's Pixel delivered meaningful steps forward in mobile cameras and went some way to addressing that perennial smartphone moan, battery life. The "smart home" may still be struggling to win over consumers, but at least domestic WiFi is improving thanks to the likes of Eero and Google's OnHub.
Of all the gadgets I have tested this year, the ones I have most come to rely on (beyond our ubiquitous smartphones) are Amazon's Echo and Google Home. Telling these disembodied virtual assistants to play music, tell me the news and weather, control my lights or simply set kitchen timers has become part of the daily routine.
The most interesting of the many other devices that I have reviewed in my Personal Tech column this year have also been the ones that, for one reason or another, are the hardest to get hold of.
Several virtual reality headsets are on general sale but most are either too limited in their software or capabilities, such as Google's Daydream, or too expensive and take up too much room, including HTC Vive. Only the PlayStation VR has struck the right balance but overall, I believe VR will have a much longer road to mainstream acceptance than I had anticipated at the beginning of the year.
In wearable technology, the Apple Watch finally found its niche with a renewed focus on health and fitness. But as the smartwatch hype wanes, the more interesting advances in wearables were Snapchat's fun, camera-toting Spectacles, which are available only at pop-up vending machines, and AirPods, Apple's simple and reliable wireless headphones, which after a two-month delay are in vanishingly short supply.
Maybe the future will be distributed more evenly next year
Google Home and Amazon Echo: virtual assistants get realGoogle's voice-controlled helper tops its rival, if you can put aside privacy concerns
PlayStation VR: the goldilocks of virtual realityEasy to use, at a reasonable price and with a good offering of games, I have only one reservation
Rec Room: multiplayer VR game for HTC ViveBringing people together by giving them more to do than chit-chat
Snapchat Spectacles: making face-tech funSurprise and delight over discreet video-recording sunglasses
Apple AirPods: at last, reliable wireless headphonesI have some grumbles with this product but its signal cuts out less than competitors
Apple Watch 2: focus on fitnessWaterproofing means the device can count your lengths in the pool while GPS tracks a run or ride
Phantom 4 drone: a technical marvel with social challengesThe risk of collision and no-fly zones are two reasons why it is hard to justify cost of such expensive kit
iPhone 7 and Google Pixel: leaps forward in mobile photographyBoth phones show that software is transforming photography just as digital cameras did before
Pokémon Go: an app phenomenon that may never be repeatedThe craze shows that gamers like to be connected to others in the environment around them
Samsung Galaxy S7: the leading edge in smartphone aestheticsInnovative screens are the shape of things to come in mobile devices
Eero and Google OnHub: fixing home WiFiFrustration-free upgrades that even technophobes can handle
Pearl Rearvision and Navdy: tomorrow's auto tech in today's carsThe balance between constant connectivity and technological distraction can be delicate