Ask anybody which search engine they use to find an answer online, and chances are good, they'll say Google. In fact, the search engine has become synonymous with searching; so much so that Webster's Dictionary has included it as a verb, as in "We googled what Google is." Talk about meta.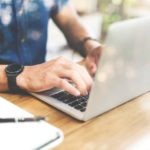 Google is ubiquitous for a reason. The information it returns is at once thorough and informational. Google doesn't stop at answering a question; rather it suggests other questions you might also ask, complete with answers. This increasingly common method of searching by asking a question is called the "answers economy," and businesses are having an increasingly hard time replicating that experience on their own websites due to search algorithms that still rely on keywords.
Enter Yext Answers.
Yext, a Search Experience Cloud company, has created a natural language processing search engine that businesses can embed in their own websites. This means when customers search a business site, they can ask questions, as they would in Google, and the answer is presented in a format that is both useful and aligned with the original search query.
With an eye toward providing customers increasingly amazing and useful experiences, BBVA USA was one of just a handful of companies across all industries that participated in the beta period for Yext Answers. BBVA USA Director of Digital Platforms Steve Creel said that being part of Answers beta was a no-brainer given its focus on using technology as a key competitive advantage.
Creel: "We want to make sure people get the answers they need about their money and financial health the first time they ask."
"BBVA USA is committed to using technology to create easy and convenient customer experiences," he said. "For our website, this means we want to make sure people get the answers they need about their money and financial health the first time they ask. Our new search feature powered by Answers is built on our knowledge base of facts - which includes details on over 50,000 ATMs, over 600 branches, and much more - so no matter the question, we can provide an answer."
With Answers, BBVA can better serve up information aligned to customers' questions, whether that means a search for a branch, a bank officer or other helpful information about the bank and its products. It also uses what Yext calls "federated architecture," which means that consumers no longer need to toggle between multiple search bars. No matter the question - or page that you're asking the question on - the answer comes back in a single response that includes knowledge cards, maps and other valuable responses.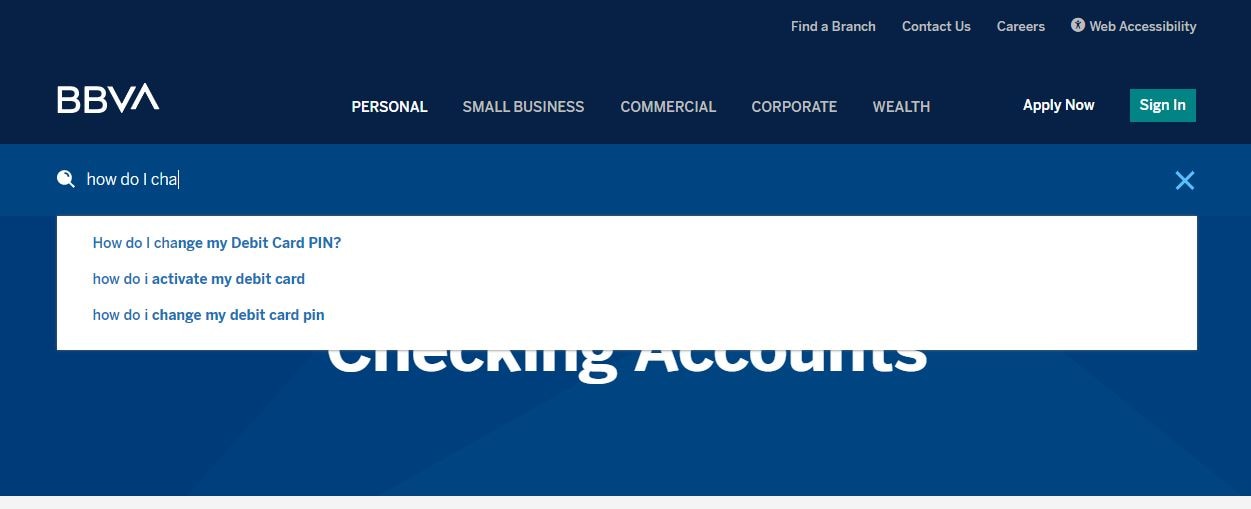 With the integration of Yext Answers, BBVA USA aims to enhance customers' web experience with natural and predictive search capabilities.
Creel also says that he would expect Answers to help the bank reduce the call volume its customer service team receives, with the resulting impact being increased net promoter scores (NPS), decreased cost of support and more satisfied customers.
"Google has made the answers economy a customer expectation," he said. "So, when the search on your business site doesn't live up to those expectations, the result is frustrated consumers, and that  can have a spillover effect that ultimately impacts business."
Yext Answers is built on the bank's knowledge graph, a database storing hundreds of thousands of structured facts about the bank, enabling the program to understand each customer query and return an accurate, highly contextual response.
Ferrentino: "By leveraging Yext Answers, BBVA is...providing a superior customer experience [that puts] them miles ahead of most of the banking industry."
"BBVA was one of the first movers in financial services to give its customers direct, brand-verified answers straight from the source in the search bar on their website," said Marc Ferrentino, Chief Strategy Officer of Yext. "By leveraging Yext Answers, BBVA is employing advanced natural language processing and artificial intelligence to understand customer questions and serve up answers from their knowledge graph, providing a superior customer experience and putting them miles ahead of most of the banking industry."
---
To see Answers on the BBVA website, type a question in the search bar at www.bbvausa.com.