When you have a storm as destructive as Hurricane Harvey hit one of the most important state economies in one of the world's most powerful economies, the question is natural: How might the effects ripple in unexpected ways? We talked to the economists at BBVA Research USA to help offer perspective.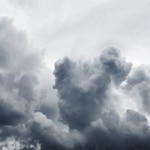 How could the effects of Harvey ripple through the global economy? 
What we're seeing is that the effect on the global economy is modest and transitory. The biggest effect will be on fuel costs since the storm shut down a number of refineries, suspending millions of barrels in daily oil production. However, as more refineries come back online and restore capacity, the impact will be short-lived. In fact, the price of gasoline is already coming down, albeit modestly. Moreover, as of Sept. 11, around one-third of the capacity that was shut down during Harvey had already been restored.
What could be one of the less obvious effects of Harvey? 
There is likely to be a significant risk reassessment of natural disasters by entities at all levels, from public to private. Companies will start to take a hard look at their losses and what the future holds and adjust accordingly. They also will have to consider the best ways to attract talent. Houston is a hub for a number of high-tech endeavors – oil and gas, medicine – and companies have always been able to hold up the city's relative affordability when compared to other tech hubs like Silicon Valley, Boston and Austin. Now, after three consecutive years of flooding, they may have to contend with concerns that go beyond the cost of living.
What economic indicator are you going to be keeping an eye on the most to monitor for Harvey's impact?
The primary one is refining capacity of oil products such as gasoline, jet fuel, propane and fuel oils. In addition, we are going to start seeing a second wave of effects, reflected in the data on unemployment claims, construction activity, auto sales, housing sales, foreign trade, and of course on employment. Already we saw jobless claims surge to the highest level in more than two years, with most of that increase coming from Texas. We expect those figures to taper off, though, once the recovery starts taking shape.
What area, either global or domestic, could experience an unexpected effect of Harvey because of its close ties to Houston's economy? 
China (for imports) and Brazil (exports) are the top trade partners for the Port of Houston, which ranks first in foreign waterborne tonnage in the U.S. It was out of service for an entire week and then came online partially, so you may see some short-term modest impacts on those economies.
---
Click here to contribute to those affected by Hurricanes Harvey and Irma. The BBVA Compass Donation will match all donations up to $150,000.
For more information on how BBVA Compass is helping those impacted by Hurricanes Harvey and Irma, click here.

For more Hurricane Harvey and Irma articles and stories, click here.