Industry-first BBVA Compass RealTime ARP™ wins Innovator in Cash Management Award
BBVA Compass RealTime ARP™ has been named the 2019 Innovator in Cash Management by Global Finance Magazine, as part of the publication's annual The Innovators 2019 awards.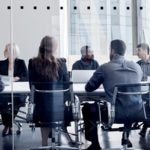 This is the publication's seventh annual awards recognizing entities that regularly identify new paths and design new tools in finance. Launched last year, the industry-first RealTime ARP product automates the check reconciliation process for commercial clients and provides reporting capability for processing account data.
"Our team worked diligently to ensure that we presented an innovative and convenient product for our commercial clients," said BBVA U.S. Director of Enterprise Client Solutions Gabriel Palafox. "The result was a fully digital service that is capable of completely changing the way back-office operations function. BBVA is the first U.S. bank to offer true real-time ARP reconciliation, and we are honored to have gained this recognition from Global Finance Magazine."
BBVA Compass RealTime ARP™ provides an overview of check and electronic transaction activity as it happens in real time and automates the check reconciliation process. A customizable dashboard provides a consolidated view of items as they post to accounts. Reporting features allow users to create detailed reports using both the BBVA Compass net cash online platform and mobile app.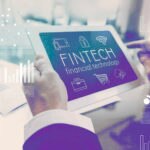 The recent award from Global Finance Magazine comes less than a year from when the product was initially launched in July 2018. The launch also included the introduction of BBVA Compass RealTime Positive Pay™, another milestone in the bank's digital narrative. Positive Pay is a proactive fraud prevention product that alerts businesses to potential fraudulent transactions on their check or electronic payments.
BBVA's Group came away with two other honors, including 2019 Innovator in Corporate Finance for BBVA In-house Platform using Blockchain and The Most Innovative Chatbot for 2019 for #AsistenteVirtualBBVA. A full report on The Innovators 2019 will be published in the June issue of Global Finance.
According to the publication, all selections were made by the editorial board of Global Finance with the input of reporters who are experts on the functions being served by these innovators. Entries from banks and other organizations were carefully considered as part of the decision process.