BBVA Bancomer, the digital banking frontrunner in Mexico
The digital ecosystem in Mexico is changing and growing beyond expectations. New players are emerging with whom the banking industry can co-exist. Meanwhile, changes in technology are improving customer experience since the services add value to both personal and business activities.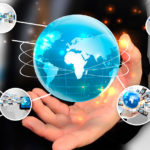 Hugo Nájera Alva, General Manager of Business Development at BBVA Bancomer, designs the main digital banking strategies in Mexico, which are based on creating experiences, developing the ability to handle the data and using  mobile devices to offer customers more fair and transparent  products and services.
"Some pillars must be part of creating a new value proposition
BBVA Bancomer's concrete and ambitious goals for the immediate future include: covering at least 25% of the customer base with digital services; making 20% of the products and services Bancomer sells available on digital channels; and the very important goal of increasing the customer satisfaction rate in the Net Promoter Score (NPS) above 80%.
Nájera feels that some pillars must be part of creating a new value proposition: developing well designed products and services; using customer data and information to offer fair and transparent products and services, including on mobile devices; and engaging with the digital system with open products and services that can be shared on social networks.
BBVA Bancomer is working on several different fronts to accomplish these goals. Teams using the Agile methodology make it possible to accelerate the "time to market" and play a leading role in digital trends by developing products and services that utilize the benefits offered by technology today.