Cybercriminals do not go on vacation. Their activity tends to intensify during the summer season. We could even go so far as to say that our time off is their bread and butter. They can take advantage of any break to attack, from the summer break to a weekend getaway. Our lack of precaution is often a way for cybercriminals to attack us.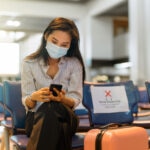 Here are a number of recommendations aimed at ensuring a cybersafe vacation:
Device and connection security
Before booking any flights, transportation, accommodation or entertainment online, confirm that you are dealing with a secure website (the beginning of the page name should be https://www.") and that you are dealing with reputable companies and hosts..
When going through your packing list, also check that your devices (laptop, smartphone, etc.) are properly updated and that they have all the necessary security measures (updated applications and antivirus, security patches, device locking by password or biometrics, etc.).
Evita utilizar las redes inalámbricas (redes WIFI) gratuitas: en la actualidad, la mayoría de los establecimientos y hoteles ofrecen redes WIFI gratuitas. Sin embargo, en la mayoría de las ocasiones son inseguras y pueden propiciar el acceso no autorizado a la información. Por eso, es recomendable que utilices la conexión de datos de tu móvil cuando te conectes a internet.
Avoid using free wireless networks (WIFI networks): nowadays, most establishments and hotels offer free WIFI networks. However, in most cases they are unsecured and can lead to unauthorized access to information. Therefore, it is recommended that you use your cell phone's data connection when connecting to the Internet.
If it is essential for you to use a public WIFI network, please confirm the name of the network and the login procedure with the establishment's manager to ensure that it is legitimate.
Avoid making payments, accessing your email or entering login details for web services or professional environments when using shared computers in hotels, business centers or the like, or in cases where you need to connect to a public network. If you need to connect to a shared computer, remember to log off and delete your browsing history, cookies and any information you may have downloaded locally to your computer to prevent unauthorized access to it.
Remember that applications should always be downloaded from the official stores (Google Play or Apple Store) and that, before installing any application, check its security and other aspects such as number of downloads, opinions and ratings. Avoid using unlicensed applications and verify that they do not request excessive permissions to use them (such as accessing all your contacts or photos if it is not necessary).
Always disable the "automatic connection to networks" option on your devices to prevent them from connecting to questionable networks.
Avoid leaving your devices visible to anyone in public places. Protect your cell phones with a pattern lock, PIN or biometrics. Moreover, enable tracking tools in those devices that have this feature to be able to block them and recover them in case of loss or theft..
Protect your information
Avoid, as far as possible, posting information about your vacations and leaves of absence on social networks (travel plans, dates, accommodation, etc.). If you want to do so, wait until you are back because, otherwise, you will be informing cybercriminals that you will not be at your usual address. Remember to properly configure the Security and Privacy sections of your social networks.
Be careful with the photos you share. Remember that photos and videos provide more information about you than is visible in the image (such as where the picture was taken). This is a clear sign of absence.
Pay special attention to possible social engineering attacks. During the summer season, phishing and smishing attacks tend to increase, so be especially cautious and do not download attachments, access links or provide personal information if you receive suspicious emails or messages.
Make backup copies of the personal information you store on your devices (laptops, smartphones, etc.), in order to avoid unpleasant surprises in case of loss or theft.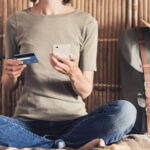 If you are traveling with children or teenagers, advise them not to post information on their networks about their future outings or trips, since young people tend to use social networks to share their activities. This information could even be exploited to prepare a social engineering attack.
When you return from your vacation, be sure to delete cookies, downloaded applications that you will no longer need (hotel applications, parks, events, etc.), browsing history and WIFI networks registered on your devices..
Take care when moving around
Remember that the origin of many security breaches and incidents is in the physical world, especially during travel times. Before leaving to enjoy a well-deserved break, you should take some precautions so that you can embark on your trip with greater peace of mind.
When traveling by car, you should never leave laptops, electronic devices or other valuables inside the vehicle. Keep an eye on your belongings at all times.
When traveling by public transport, always identify your luggage before checking it in, and never check in your luggage under your name if it belongs to a stranger.
In general, we should pay special attention to threats that go unnoticed, such as physical espionage in the form of 'shoulder surfing' (watching over the victim's shoulder for information to be entered into phones, computers or ATMs, in order to access data such as passwords, credit or debit card keys, etc.), or 'dumpster diving' (which allows personal and/or confidential information to be obtained from garbage). There is always someone listening or watching who can gain unauthorized access to personal information. Your wallet or cell phone are not the only things that can be taken.
Keep a close eye on your travel documents: during your trip, you should never leave your documents unattended. In any event, it is advisable to make a backup copy of it before your trip to avoid problems in case of loss or theft.
These precautions will allow you to enjoy your vacation with greater peace of mind, reducing the possibility of being the target of possible attacks by cybercriminals. Share these tips and promote safe behaviors among your fellow travelers. Remember that sharing this knowledge will greatly improve everyone's security.
Have a great cybersafe break!