Holvi partners with Uber so their drivers can save time, money and stress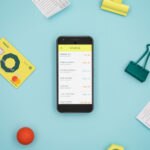 The tie-up is designed to help new business owners run their finances more efficiently, and in doing so, free up more time for driving and earning money.
The partnership will allow Uber drivers in Helsinki to quickly open business current accounts, and start taking advantage of Holvi's banking tools, including automatic invoice management and accounting services.
With the new transport services law now in force in Finland, Uber has relaunched in the Nordic market. With this collaboration, Holvi and Uber want to support new entrepreneurs in starting their businesses, ensuring that becoming an entrepreneur is as easy as possible.
The collaboration with Holvi gives Uber's partner drivers an easy way to take care of their business' finances, including bookkeeping, expense management and tax reporting. With Holvi and its extensive partner accountant network, new entrepreneurs can get a business current account, tools to manage their finances and bookkeeping services in one package – so they can focus on the road.
"With the new law, running a business in the transportation industry becomes easier for more people. Our collaboration with Holvi enables us to simplify entrepreneurs' routine tasks so that our partner drivers can focus only on driving and serving their customers," says Joel Järvinen, Uber's Country Manager for Finland and Sweden.
Holvi was founded by Finnish entrepreneurs who wanted to make life easier for other entrepreneurs.
Antti-Jussi Suominen, CEO of Holvi, said: "New forms of work are constantly developing, and the platform economy along with new forms of self-employment is a growing trend.
"We at Holvi want to support also this new form of entrepreneurship and make it easier for all entrepreneurs to manage their entrepreneurial responsibilities. In the future we will see more examples of platform economy and a decrease in traditional employment – we will develop Holvi to support these new forms of work."
Holvi was acquired by BBVA in 2016 as part of the bank's growing stable of disruptive fintech businesses. Founded in 2011, Holvi - which continues to operate independently of BBVA, is focused on delivering innovative business banking solutions - such as integrated bookkeeping, and cashflow tracking - for small and medium sized businesses.